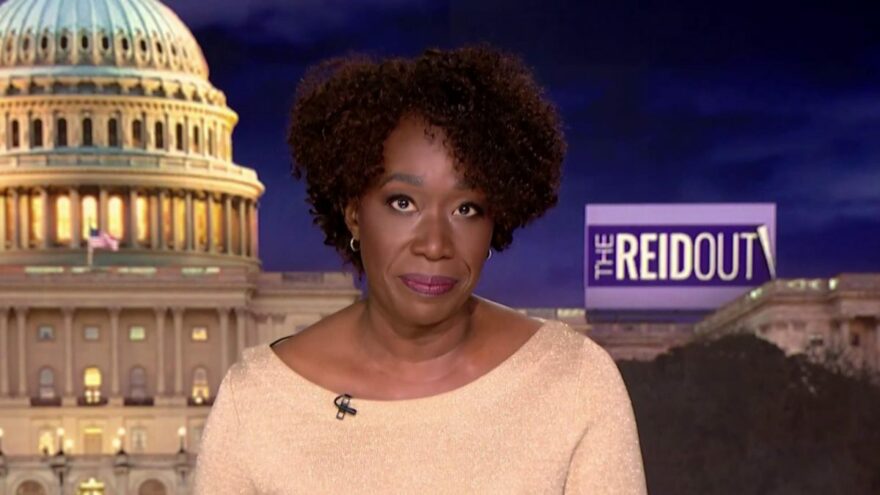 Reid: Rep. Greene on Committees is Putting Confederates in Charge
January 19, 2023
Wednesday on her smear outlet called The ReidOut, MSNBC host Joy Reid said Rep. Marjorie Taylor Greene (R-GA) was like Confederate President Jefferson Davis while discussing her appointments to the Oversight and Accountability Committee and the Homeland Security Committee.
Reid said, "Harassing Parkland shooting survivor David Hogg was one of the many things that got her kicked off her committees in the last Congresses. But that's water under the bridge now that she's one of Kevin McCarthy's biggest backers. It is what she has done and said since she has been in Congress. That's what makes her appointment the most alarming. Cassidy Hutchison told the January 6 committee that Greene bragged about the number of her QAnon follower constituents who were in Washington on the 6th to back Trump's attempts to stay in office. And Last month Greene spoke at the New York Young Republicans Conference where the group's president declared total war on their perceived enemies and trotting out the who's who of white nationalists."
She added, "This is the completion of the insurrection. This is as if Jefferson Davis, you know, was made chairman of the Senate Oversight Committee or placed in charge of the United States Senate or the House. This is placing, literally, the confederates in charge of the union."
Ridiculous demagoguery, but that's is par for the course for racist Reid's so-called political commentary.