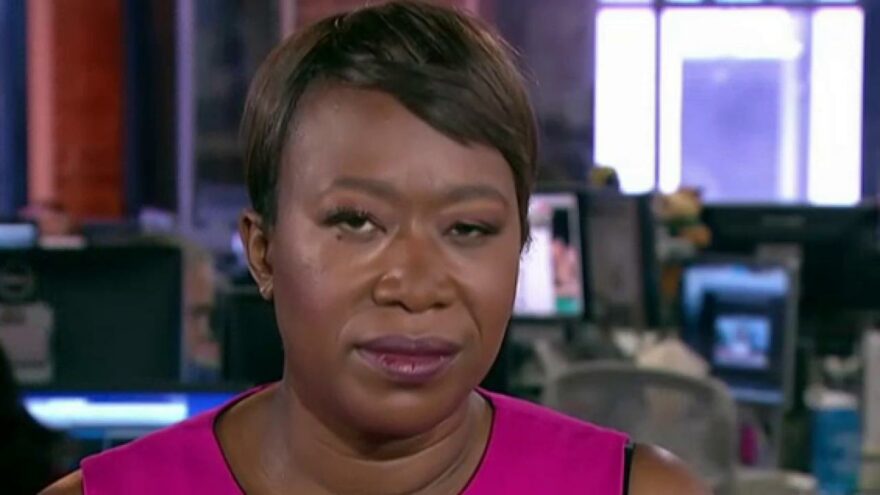 Reid: GOP 'Attacking Trans People' Will Lose Younger Voters
March 13, 2023
Friday on MSNBC's The ReidOut, anchor and racist propagandist Joy Reid said that Republican politicians "attacking trans people" will lose younger voters by a landslide in a presidential election.
Reid said, "A Republican governor who put an anti-LGBTQ and anti-black policies at the center of his potential 2024 run, Virginia's so-called moderate, Glenn Youngkin, tried to defend his anti-transgender policies in a town hall last night."
She continued, "I am actually kind of amazed at what Republican strategists, consultants, and base voters think is a good candidate. I'm just being real. I get Trump because he's a celebrity and they're like, he's on TV. Ron DeSantis personally is like nails on a chalkboard to me."
Of course he is, because DeSantis is a threat to her agenda.
Reid added, "The answer that Republican politicians that are running for president seem to have is, attacking trans people, which younger voters under 30 means that you're going to lose them in a landslide. Younger voters are not playing that game. If your game is to attack trans people, what voters under 30 are you getting? You're going to lose even young white voters under 30 that way."
Reid and her ilk are terrified of DeSantis because he engages them in the culture war and is winning.