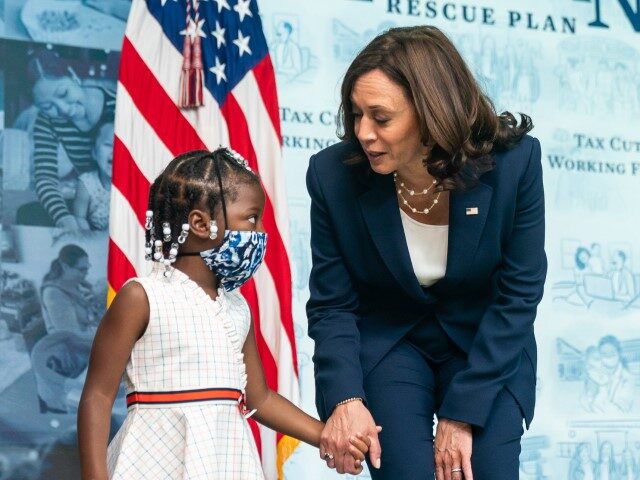 Kamala to Promote Abortion in Dobbs Anniversary Speech
June 19, 2023
Breitbart News reports that Vice President Kamala Harris will mark the first anniversary of the Supreme Court overturning Roe v. Wade by traveling to North Carolina and rallying pro-abortion activists as the state prepares to enact its own law protecting unborn babies.
The epically incompetent Kamala will travel to Charlotte to deliver a "major speech" focused on contrasting the Biden administration's pro-abortion efforts with Republicans' efforts to pass supposedly "extreme legislation." She is also expected to reiterate the White House's support of a federal law codifying the so-called "right" to abortion.
Harris is also marking the Dobbs anniversary by sitting down for a televised roundtable discussion hosted by MSNBC's racist hostess Joy Reid.
The Supreme Court ruled 5-4 on June 24 last year to overturn its 1973 Roe v. Wade decision, holding in the Dobbs case that the Constitution does not include a right to abortion and returning the issue of abortion laws and regulations to state legislatures. Since then, several Republican-led states have moved to pass laws limiting abortion and holding abortionists and accomplices accountable who violate state abortion laws.
Axios reported in May that Harris was "quietly forming a small, outside group of women allies to help amplify her role as the White House's leading warrior" against Republican-led laws protecting unborn babies from abortion. A Democrat official familiar with the situation told the outlet that 14 women from across the abortion industry and other groups met with Harris, including Butler of EMILY's List, Alexis McGill Johnson of Planned Parenthood, and NARAL's Mini Timmaraju.
EMILY's List is also preparing to spend more than ten million dollars to prop up the embattled vice president — whose approval ratings have teetered around the low-40s and mid-30s for much of her first term — during the 2024 presidential election.