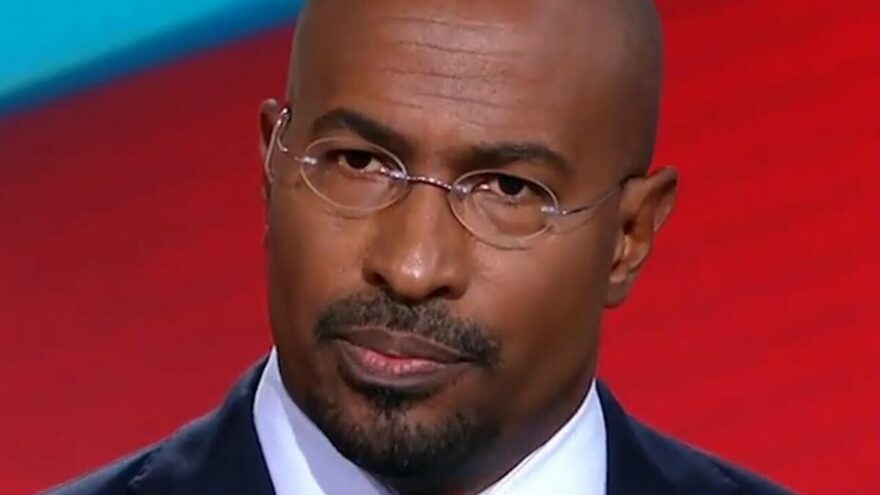 Jones: D.A. Bragg's Case Against Trump Only 'a Very Small Pebble'
April 5, 2023
Speaking on CNN on Tuesday, Political Commentator Van Jones stated that Manhattan District Attorney Alvin Bragg's case against Donald Trump is "a very small pebble" and "not much of a pebble" on its own. But it could be more impactful if it's the first in a series of other cases brought against the former President.
Host propagandist Anderson Cooper asked, "Does this hurt the other cases right now being pursued?"
Jones responded, "I worry. Look, if this is the only pebble that gets thrown at Donald Trump, it's a very small pebble. If it's the first pebble in an avalanche of other indictments that strike more to the heart of — I think people's core concern about Donald Trump, which is his threat to democracy. So, this is the first pebble and the next one is about election interference in Georgia, the next one is about the coup, the insurrection, January 6, the next one's about him hoarding these documents and why, then it begins to fit. But if this is the only pebble, it's not much of a pebble. And I do think it could — the backlash against this pebble might cow other people who might otherwise have been courageous enough to step forward."
Jones is correct that the case against Trump is weak, but wrong about a potential avalanche of other indictments. Democrats have been hurling false accusations at him and politicized investigations for years, to no effect — because they're nothing but desperate lies.