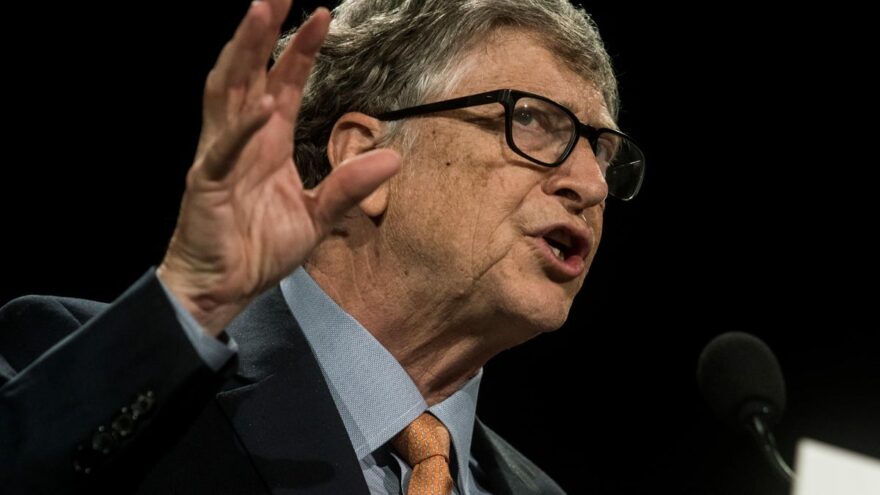 Gates Buys 1.7 Million Shares of Woke Anheuser-Busch at $95 Mil
September 6, 2023
Billionaire Great Reset enthusiast Bill Gates has acquired 1.7 million shares of Anheuser-Busch Inbev valued at $95 million through the Bill and Melinda Gates Foundation trust during the second quarter of this year, possibly hoping the company can recover from its Bud Light fiasco.
Sales have been on a steady decline since trans performance artist Dylan Mulvaney flaunted the customized Bud Light can with his face on it on April 1. The nationwide backlash against this marketing disaster vaporized $6 billion in market value.
Morgan Stanley analyst Sarah Simon told TipRanks the beer giant's growth in emerging markets like in the Asia Pacific region limits the impact of the U.S. share loss.
"After one-off costs in 2023, we see profitability growth resuming in 2024, with strong cash flow growth driving leverage to the target 2.0x, allowing for both an increase in the payout ratio as well as the resumption of share buybacks from 2026," Simon told TipRanks. "Current valuation fails to reflect this upside, in our view."
Despite this rosy view, Bud Light continues to flounder in America, which has permanently sworn off the woke brand and its watery swill.