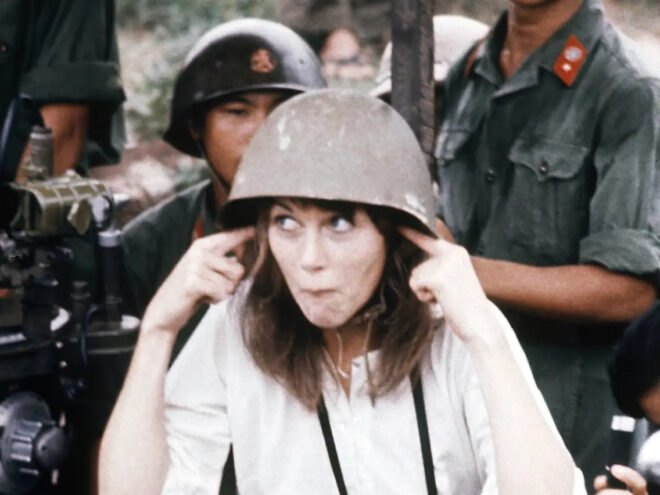 Fonda Leads Push for Climate Change Content in Movies and TV
June 30, 2023
Planet-saving Hollywood egos including Vietnam-era traitor Jane Fonda met in Los Angeles from June 21 to 24 for a special summit designed to show how the entertainment industry can influence the world in tackling "climate change."
The Hollywood Climate Summit claimed to unite "thousands" of filmmakers with scientists and activists in a bid to "change the industry's culture and to encourage movies and TV shows to use their outsized influence on audiences around the world." That influence will come through increased efforts to subtly insert climate-related words, messages and phrases in TV and film scripts.
Fonda was seen as playing a key role at the summit, continuing her past efforts to push for climate hysteria.
The gathering followed a recent study by the Norman Lear Center and Good Energy which found that the climate crisis was — horrors! — "virtually nonexistent" in scripted entertainment. It noted that fewer than three percent of around 37,000 TV and film scripts made since 2016 mentioned "any climate-related keywords," and only 0.6 percent used the words "climate change."
They're actually scanning every script for words that mention "climate."
"We see this as a huge problem because, for the most part, people on average spend more time with television and film characters than they do with their own families," summit co-founder Heather Fipps said. "It is really important for us to steep our fictional worlds in our reality."
Translation: it's really important for us to exploit our insidious, family-destroying influence to propagandize for the Progressive agenda.
This virtue-signaling summit comes after a study in 2019 showed private jet-setting Hollywood celebs have carbon footprints up to 300 times bigger than the rest of us.