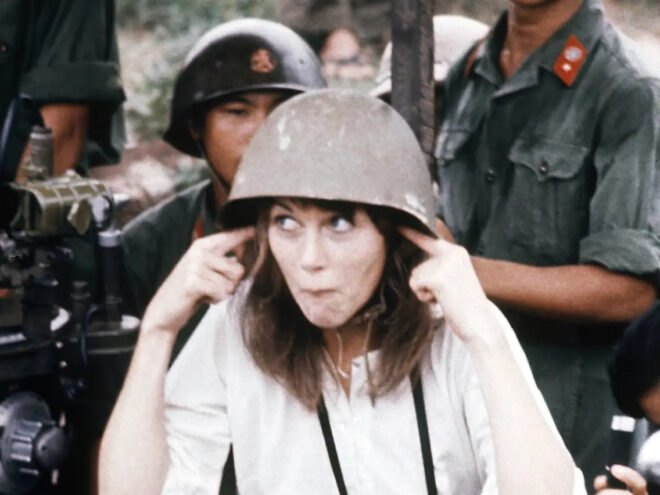 Fonda: Director Wanted 'to See What My Orgasms Were Like'
May 17, 2023
In an appearance on Watch What Happens Live with Andy Cohen, actress/activist Jane Fonda claimed that French director René Clément once tried to sleep with her to discover what her orgasms were like.
During the episode, Cohen asked Fonda to name "one man in Hollywood who tried to pick you up once that you turned down."
"The French director René Clément," replied Fonda, who worked with Clément on the 1964 movie Les Félins. She added, "Well, he wanted to go to bed with me because he said that the character had to have an orgasm in the movie and he needed to see what my orgasms were like."
"Are you kidding me?" Cohen responded
"But he said it in French and I pretended like I didn't understand," said Fonda.
Clément, who died in 1996, directed such acclaimed films as Is Paris Burning? and Forbidden Games.