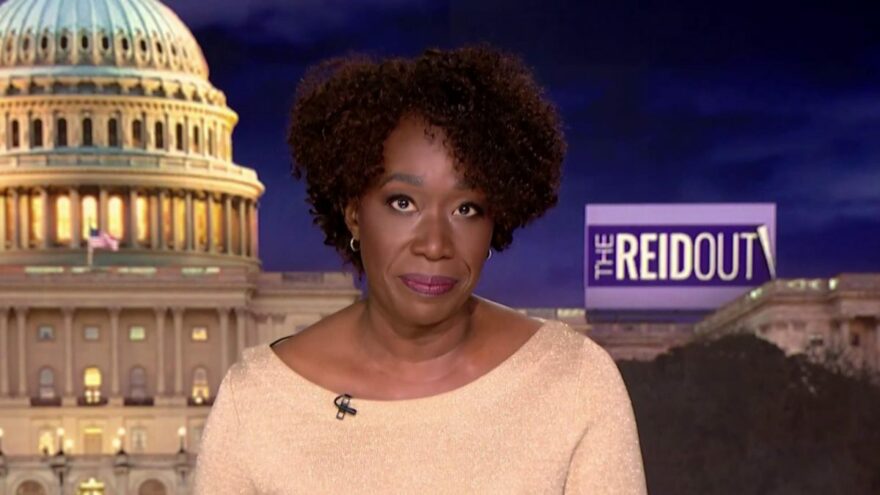 Byron Donalds' Wife Taunts Racist Reid After Viral Interview: 'He Kept Making Her Look Foolish!'
January 12, 2023
The wife of Florida Rep. Byron Donalds slammed MSNBC host Joy Reid on Twitter Tuesday following The ReidOut racist's heated interview with the Republican.
"Joy Reid wouldn't allow my husband speak because he kept making her look foolish! He brought facts and receipts, while all she had were empty Democrat talking points. @ByronDonalds showed her (and everyone) why he would be well qualified for #SOTH [Speaker of the House]!" Erika Donalds tweeted.
Leading up to his appearance on the show, Reid repeatedly attacked Donalds, accusing him of being a prop for the GOP and of supporting "voter suppression" efforts, and said his nomination for speakership was a "troll move." On the show, Reid doubled down on her racial attacks and asked if his nomination was merely a "diversity statement."
"The reality is that a lot of members actually do believe in my ability to lead. They do. Am I to be despised for my youth because I served one term when members know I have the ability to engage other members?" he retorted.
Prior to that, Erika Donalds, who is white, pushed back against online trolls attacking her over her skin color on Wednesday.
"Byron and I have been together for 23+ years, and the most racist attacks we experience are always from the left," she wrote. "They can't accept that a free thinking black man achieves success on his own merits, and they sure as heck can't stand that he's married to me! Cry harder, haters."