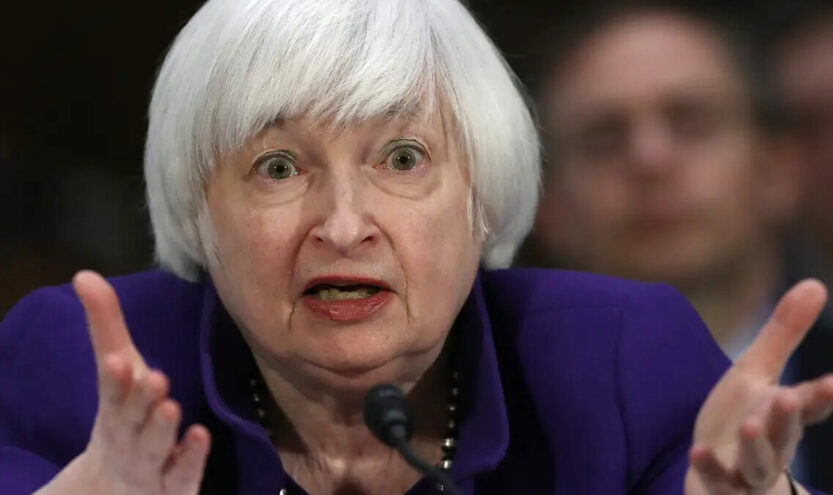 Yellen: 'We'll See Progress' on Inflation 'Over Next Two Years'
June 8, 2023
Wednesday on CNBC's Squawk Box, Treasury Secretary Janet Yellen stated she believes that we're on the right track to bring inflation down while keeping the labor market strong and said that we will "continue to see progress" on inflation "over the next two years."
Yellen said, "I've been saying now for almost a year that I see a path to bringing down inflation while maintaining a strong labor market, and I think the data we have seen recently and over the last year suggests we're on a path with those characteristics.
"So, clearly," she continued, "the labor market remains quite strong with unemployment close to 50-year lows and very healthy job creation, but, on the other hand, we are seeing some signs of easing pressures in the labor market, which may be important in terms of bringing inflation down. The quit rate has risen slightly, job openings have declined somewhat, suggesting a bit less pressure in terms of firms adding to their workforce, but overall, the labor market remains very strong and inflation has now come down about 4% from its peak, and I think we'll continue to see progress over the next two years."
Who you going to believe about the Biden economy: Janet Yellen or your lyin' eyes?