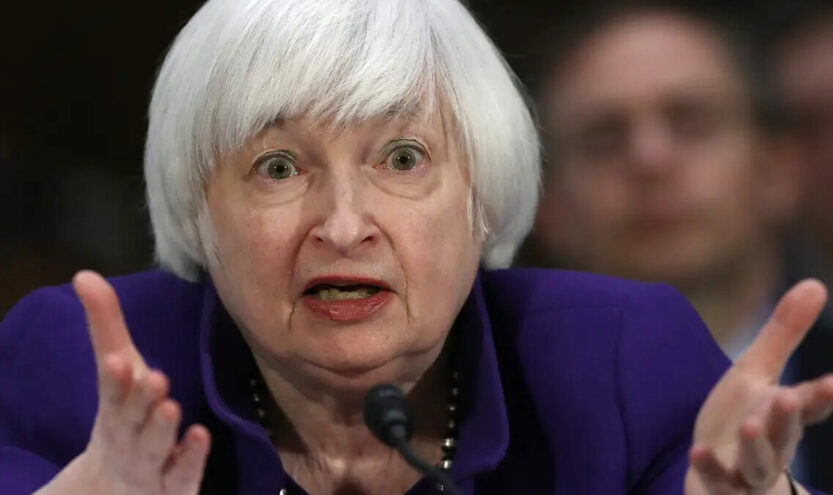 Yellen: U.S. Must Look to 'Wind, Sun' for Energy, Not Oil and Gas
September 12, 2022
During a trip to Detroit, Michigan on Thursday, U.S. Treasury Secretary Janet Yellen blathered that the United States must look to "the wind, sun, and other clean sources of energy" instead of relying on oil and gas.
"Our plan — powered by the Inflation Reduction Act — represents the largest investment in fighting climate change in our country's history," Yellen crowed to the crowd. "It will put us well on our way toward a future where we depend on the wind, sun, and other clean sources of energy."
"We will rid ourselves from our current dependence on fossil fuels and the whims of autocrats like [Russian President Vladimir] Putin," she added.
During her speech, Yellen also claimed ludicrously  that the U.S. under Biden's leadership has "experienced one of the quickest economic recoveries in modern history."
"We need to be taking advantage of our abundant energy resources and ensuring American energy freedom, NOT pushing radical pipe dreams while Americans suffer," the Heritage Foundation tweeted in response to Yellen's remarks.