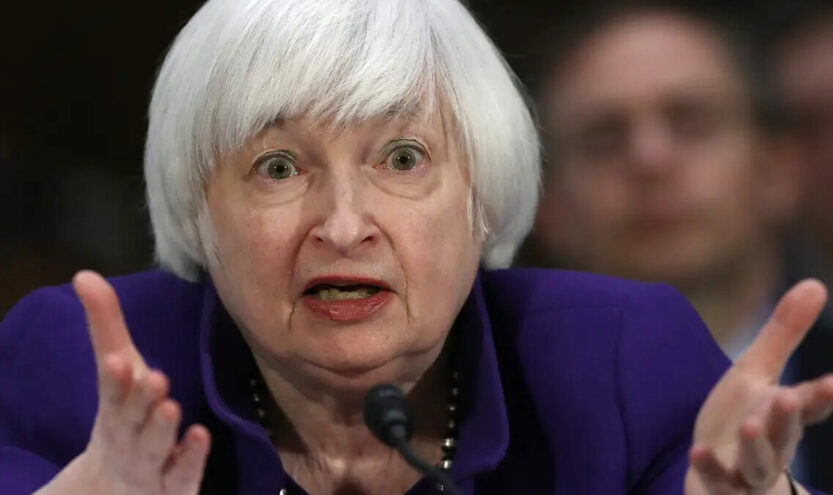 Yellen: 'Serious Consequences' if China Helps Russia Avoid U.S. Sanctions
February 24, 2023
Speaking at the Group of 20 meeting in India on Thursday, U.S. Treasury Secretary Janet Yellen warned of "serious consequences" if Russia works with China to avoid U.S. sanctions.
"We have made clear that providing material support to Russia or assistance with any kind of systemic sanctions evasion would be a very serious concern for us," Yellen said. "We will certainly continue to make clear to the Chinese government and the companies and banks in their jurisdiction about what the rules are regarding our sanctions and the serious consequences they would face for violating them."
On Tuesday, President Joe Biden announced he plans to implement more sanctions "this week" on Russia hours after Putin suspended a nuclear treaty with America. Yellen noted that additional sanctions could occur against the Russian economy to force Putin into domestic political jeopardy.
"We are seeking to strengthen sanctions and make sure that we address violations of sanctions," Yellen said. "We have deprived them of many channels they can obtain material that is critical for their defense efforts. That is a particular focus we have in mind in respect to enforcement of existing sanctions and perhaps with respect to further sanctions."
China has shown that it is not intimidated by or even concerned about an America under the Biden administration. It won't take threats of sanctions seriously.