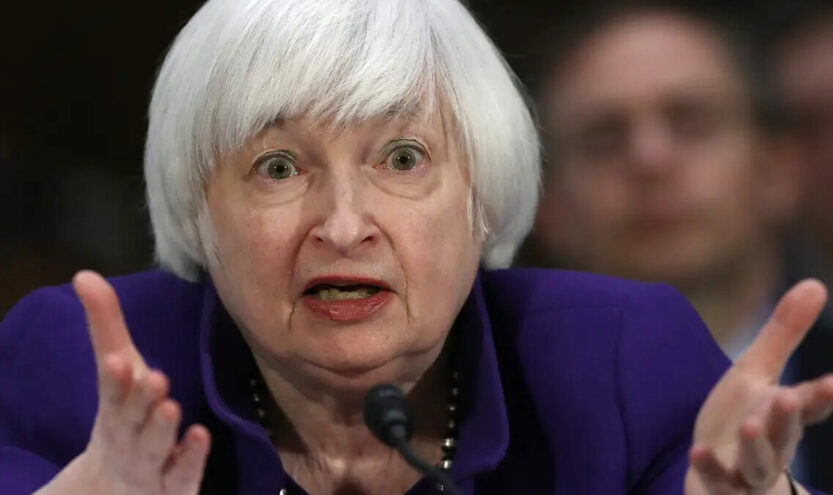 Yellen: Inflation's Been 'Quite Moderate, Quite Low' For Months
January 13, 2023
Treasury Secretary Janet Yellen said during an interview with NPR on Friday that inflation has been "moderate" and "low" over the last several months.
Price levels decreased slightly last month amid a decline in energy prices; year-over-year inflation, therefore, fell from 7.1% in November to 6.5% in December, marking the largest overall decline in nearly three years while food and shelter prices continue to increase, according to a report from the Bureau of Labor Statistics. Food prices increased 0.3% and shelter prices increased 0.8% even as energy prices fell 4.5%.
Yellen stated that inflation "has really been quite moderate, quite low for the last six months or so" even as price increases remain well above the 2% annual rate seen before the lockdown-induced recession.
"We continue to see improvement in supply chains," she told the outlet. "Goods prices have actually been falling, and some of the supply chain issues that pushed up the prices of goods and commodities have really turned around. Rent indexes continue to rise. But really, we see those coming down substantially over the next six months or so."
This is the same incompetent official who admitted in the summer of 2022 that she was "wrong then about the path that inflation would take," acknowledging that "there have been unanticipated and large shocks to the economy that have boosted energy and food prices and supply bottlenecks that have affected our economy badly."
Price level increases continue to outpace increases in nominal wages. Real average hourly earnings decreased 1.7% year-over-year as of last month, according to the Bureau of Labor Statistics, indicating lower purchasing power for households.