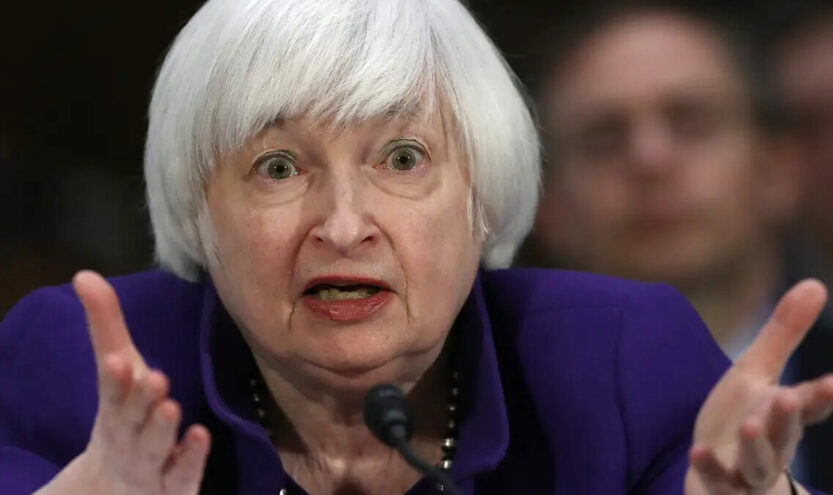 Yellen: Funding Ukraine's War is Best Boost for Global Economy
July 17, 2023
Redoubling financial backing for Ukraine in its war with Russia is the "single best" way to aid the global economy, U.S. Treasury Secretary Janet Yellen told reporters Sunday at a a G20 finance ministers' summit in India.
"Ending this war is first and foremost a moral imperative. But it's also the single best thing we can do for the global economy," she stated, saying the quiet part out loud.
Her comments on Ukraine aid came one week after former Vice President Mike Pence said during an appearance on Breitbart News Saturday that defending Ukraine is in the best interest of the U.S., even though it is not "our war."
Since the war began, the Biden administration and the U.S. Congress have directed more than $75 billion in assistance to Ukraine, which includes humanitarian, financial, and military support. That's $75 billion that could have gone directly toward the best interests of American citizens instead of funding the globalist war machine, which does absolutely zero for Americans.