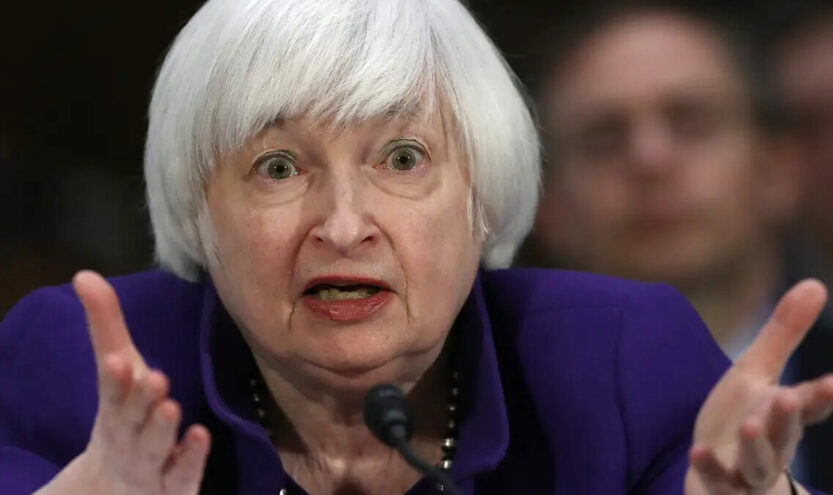 Yellen Estimates Government Will Run Out of Cash by June 5
May 26, 2023
Treasury Secretary Janet Yellen told Congress Friday that the U.S. government is now expected to run out of cash to pay its current obligations by June 5, updating her previous estimate that said the day could come as early as June 1.
"Since January, I have highlighted to you the risk that Treasury would be unable to satisfy all of our obligations by early June if Congress did not raise or suspend the debt limit before that time. In my letters, I also noted that I would continue to update Congress as more information became available," Yellen wrote to House Speaker Kevin McCarthy.
"Based on the most recent available data, we now estimate that Treasury will have insufficient resources to satisfy the government's obligations if Congress has not raised or suspended the debt limit by June 5," she wrote.
"We will make more than $130 billion of scheduled payments in the first two days of June, including payments to veterans and Social Security and Medicare recipients. These payments will leave Treasury with an extremely low level of resources," she explained. "During the week of June 5, Treasury is scheduled to make an estimated $92 billion of payments and transfers, including a regularly scheduled quarterly adjustment that would result in an investment in the Social Security and Medicare trust funds of roughly $36 billion. Therefore, our projected resources would be inadequate to satisfy all of these obligations."
Great work, Biden administration.