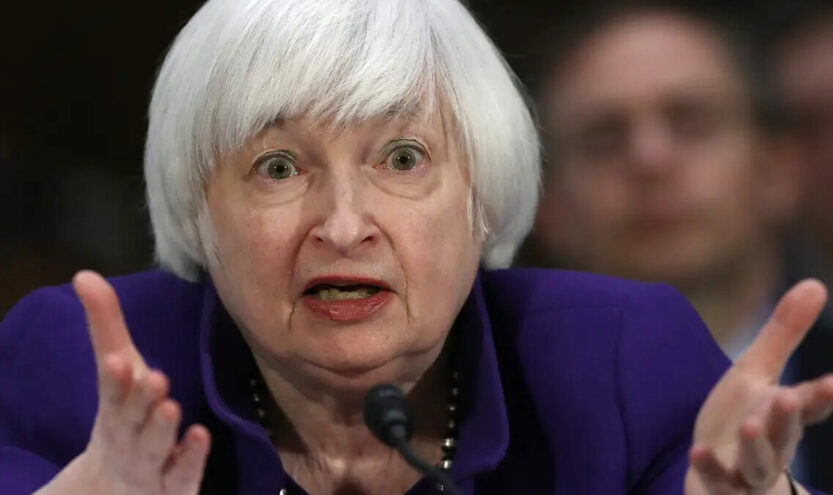 Yellen Mocked Online For Eating 'Magic Mushrooms' in China
August 16, 2023
In an interview with CNN on Monday, Treasury Secretary Janet Yellen talked about her experience dining on hallucinogenic mushrooms with a group of people at a Beijing restaurant earlier this summer.
"The person who had arranged our dinner did the order and there was a delicious mushroom dish. I was not aware that these mushrooms had hallucinogenic properties. I learned that later," Yellen said.
An amused Burnett asked Yellen if she had any visions, perhaps when she was sleeping. Through a fit of giggles, Yellen insisted that she did not start tripping.
"I read that if the mushrooms are cooked properly, which I'm sure they were at this very good restaurant, that they have no impact," the secretary said. "But all of us enjoyed the mushrooms — the restaurant and none of us felt any ill effects from having eaten them."
"A Biden cabinet member was served hallucinogenic mushrooms in China? Can't make this stuff up," Sen. John Cornyn (R-TX) wrote in a post to X.
"Intelligence officers use psychedelics to compromise their targets," Eric Garland, a self-described geopolitical analyst with nearly 300,000 followers on X, said in a post. "If they targeted Janet Yellen as part of an operation, diplomatic punishments should be swift and harsh."
Steve Guest, a conservative commentator, observed, "Joe Biden's America: The Treasury Secretary gets booked on CNN to talk about shrooming while in China," while the Republican National Committee's Jake Schneider quipped, "This is a very serious administration."