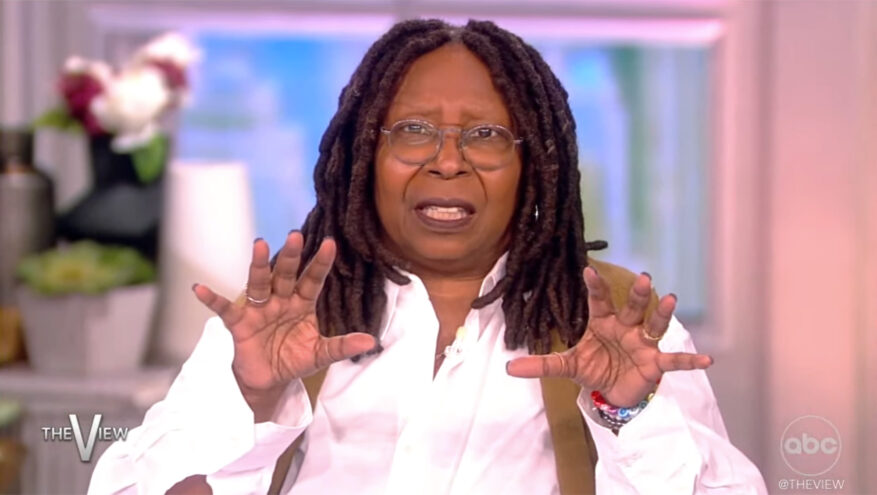 Whoopi is Tired of Self-Righteous Opponents of Her Political 'View'
April 18, 2023
Monday on ABC's daytime progressive gab-fest The View, unhinged conservative-hater Whoopi Goldberg told her co-hostesses that she was tired of the self-righteous attitude of those who believe abortion is the taking of a life.
Goldberg said, "The Republican Party is ramping up its battle against abortion rights. The Supreme Court is reviewing the ruling of a conservative federal judge in Texas who banned the so called abortion pill. Governor Ron DeSantis just made Florida the latest state to impose severe restrictions to abortion access."
She added, "This is my question. I want to know, particularly this judge. I want to know, what's your background, sir? Have you worked for the FDA? Do you have a science background? Do you know anything about how many different drugs work on many different people? It's not just one drug for one thing. What is your background? I'm kind of getting tired of everybody's self-righteousness about what they believe. I believe that I'm entitled to speak to my doctor and not be guided by you. This is not the state's right. This is not anybody's right but mine, according to America. This is my right. I respect your feeling that abortion is taking of a life. I respect that you feel like that. I need you to respect that I have a different opinion. I need you to respect that my doctor and I will figure out what's right for us and move forward. That's what the FDA is for. That's why we have it."
Whoopi doesn't know the facts of the judge's decision, nor could she string together an intelligent argument against it even if she did. But that's not her job. Her job is to rabble-rouse and demonize the political opposition. It's called propaganda, and that's the reason The View is still on the air.