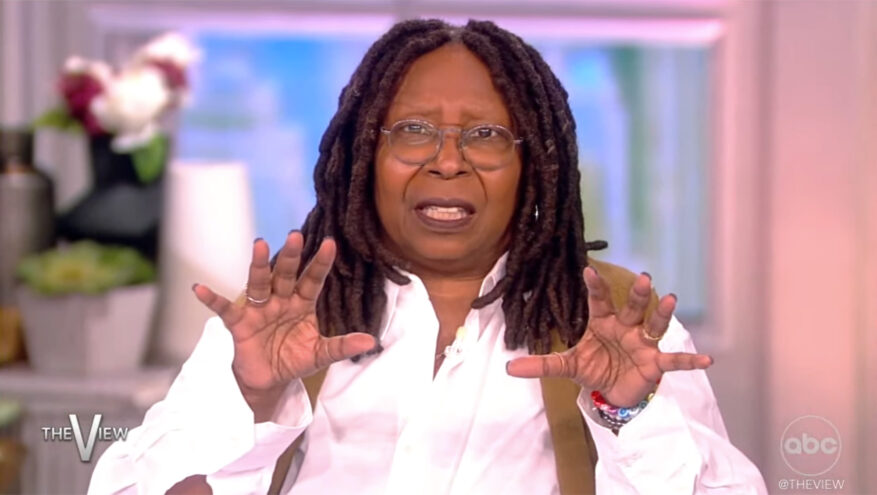 Vaxxed and Boosted Whoopi Gets COVID for 3rd Time, Misses Show
September 5, 2023
The View co-hostess and cranky conservative hater Whoopi Goldberg has tested positive for COVID-19 again, co-hostess Joy Behar announced on Tuesday as the show returned from its summer hiatus with Whoop absent.
"It's back! [The virus is] back, but she's on the mend. She's on the tail end and she'll probably be back this week, but sorry she's not here for those of you who were looking forward to seeing her," Behar said.
Goldberg has had the virus three times, suffering previous bouts in November 2022 and also earlier that year in January.
After returning to the table in November 2022 following her second positive diagnosis, Goldberg told the audience that she came off a tough illness and that it was "not funny."
"A lot of conservatives who posted about how much they hate Dr. Fauci, that they would rather get COVID than ever test again — let me explain something to you as somebody who's just come off it again. And not a nice, light, you know, because I came off a tough a– [COVID diagnosis], OK? You don't want to get this. It's not funny. You don't want this. This will kill you! What's the matter with you people?" she said
The show has repeatedly peddled alarmist talking points about the virus during and since the pandemic.