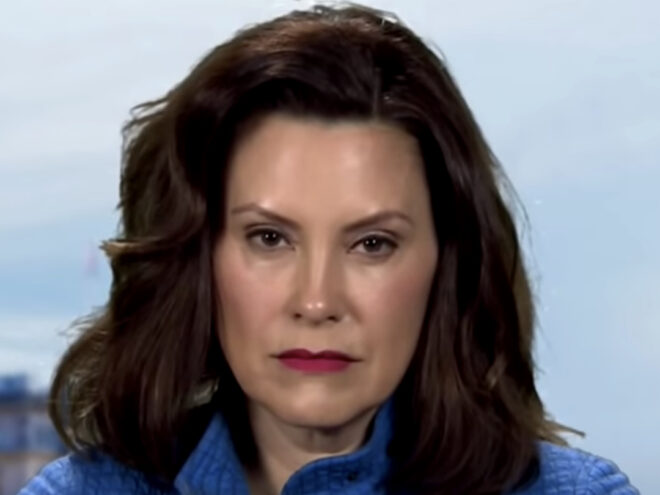 Whitmer Abortion Ads Aimed at Drawing Companies to State
August 23, 2023
Tyrannical Michigan Gov. Gretchen Whitmer's (D) office is hoping to draw high-skilled workers and companies to the state and away from red states by marketing Michigan's lax laws around abortion and LGBT+ issues as "freedom," according to Breitbart News.
The Michigan Economic Development Corporation (MEDC), through a public-private partnership with the governor's office, launched a digital ad campaign last week promoting LGBT+ lifestyles and abortion as "reproductive freedom," The Huffington Post reported on Sunday. The advertisements are targeted to half-a-dozen mostly southern states where Republicans have passed laws protecting the unborn and laws protecting children from gender ideology and women and girls' spaces and sports teams.
"But this isn't just another attempt to lure money and people into the state. This is also part of a broader attempt to mount an aggressive defense of abortion and LGBTQ+ rights by putting them together under the banner of 'freedom,' the Post reported.
The MEDC campaign currently features three digital images. One is of two women who appear to be a couple sitting in a small boat with the caption: "In Michigan, all are welcome. Discover the benefits of living in a state that protects your rights." Another image shows three young women walking on what appears to be a college campus. The tagline reads: "Enjoy your right to reproductive freedom."
"The intended audiences are online readers in Florida, Georgia, Indiana, Tennessee, Texas and South Carolina ― a list that's hardly random, according to Robert Leddy, Whitmer's director of communications," the report states.
Leddy told the outlet that the MEDC and the governor's office selected those states because they are all competing with Michigan to woo large new employers, and all have taken action or look to take action that supposedly "restrict people's rights."