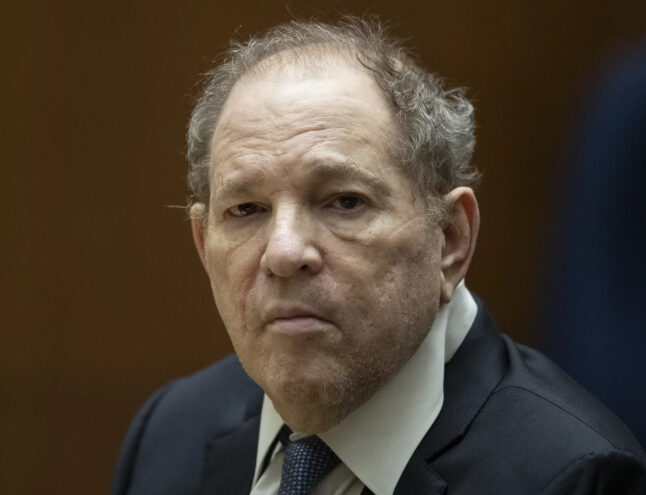 Disgraced Hollywood Mogul Sentenced to 16 More Years
February 24, 2023
On Thursday, L.A. Superior Court Judge Lisa B. Lench sentenced disgraced Hollywood producer and convicted sex offender Harvey Weinstein to 16 years in jail in his Los Angeles rape and sexual assault trial, in addition to the 23-year sentence he received in New York after being convicted of rape and sexual assault in his 2020 trial.
The new convictions were all in connection to just one of the accusers in the case — an anonymous European model who alleged Weinstein raped her in 2013 at the Mr. C hotel in Beverly Hills. The jury acquitted him of sexual battery of a massage therapist and were deadlocked on counts involving other accusers.
Weinstein would theoretically serve the remainder of his New York sentence before beginning his L.A. prison term, which essentially means he will die in prison.
"It's a cruel sentence, given his age, his health and the conditions of his conviction in Los Angeles, when the sole charge was from a person who lied, with the judge and prosecutor well aware of it and permitting it, about critical elements of her own claim," Weinstein's spokesman, Juda Engelmayer, told Fox News Digital. "It's not justice, but a pile-on for a man many people just decided should be cast off and discarded regardless of facts."
Yeah, whatever. Hundreds of women have accused Weinstein of sexual misconduct and assault over a period dating back to the eighties. He's a pig and everyone in Hollywood knew about it and protected him with their silence.