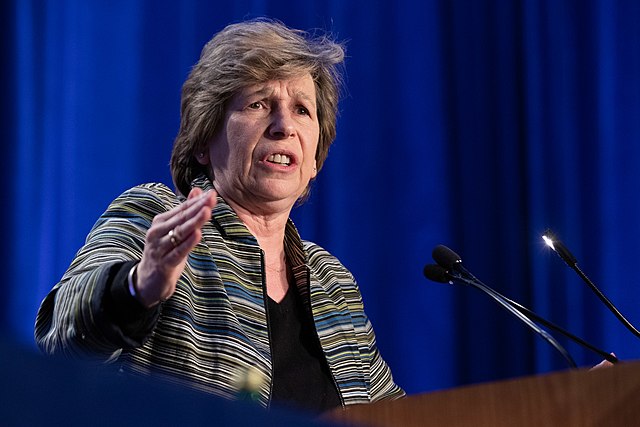 Weingarten: Education Reforms, Homeschool Are 'Extremist'
March 31, 2023
Speaking to the National Press Club this week, American Federation of Teachers (AFT) boss Randi Weingarten ripped into Americans critical of public education, accusing them of advancing an "extremist scheme" to replace government-run schools with private, religious, online, and home schools.
"The Betsy DeVos wing of the school privatization movement is methodically working its plan: starve public schools of the funds they need to succeed," Weingarten said. "Criticize them for their shortcomings. Erode trust in public schools by stoking fear and division, including attempting to pit parents against teachers. Replace them with private, religious, online, and home schools."
Weingarten added, "It's an extremist scheme by a very vocal minority of Americans."
Weingarten also denied claims that elementary and secondary schools are teaching Critical Race Theory, railed against claims that teachers are indoctrinating students, and denied that public schools push a woke agenda.
"This is literally a matter of life and death," Weingarten said. "These attacks on public education make it increasingly difficult to create the welcoming, safe environment that our students need and deserve."
Translation: criticizing public education, and giving parents school choice, make it difficult for us to carry out our agenda of indoctrinating an entire generation of malleable young minds into becoming woke activists.