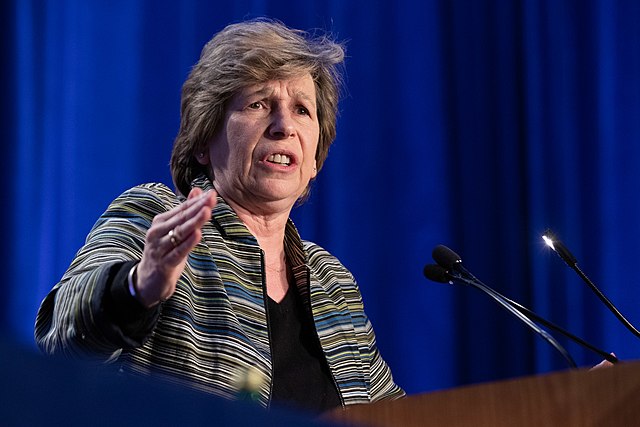 Weingarten: Parents 'Angry' at DeSantis' Education Policies
June 5, 2023
Friday on MSNBC's Deadline, American Federation of Teachers President Randi Weingarten claimed hilariously that people are "getting really angry" at the education policies of Gov. Ron DeSantis (R-FL).
Anchor Nicolle Wallace said, "I want to come back to the other policy which is I think the most unpopular of all in sort of this new mom's group and the polling that's out is the book bans."
Weingarten said, "Two things are unpopular, the book bans and also why you would get rid of social emotional learning when we have a mental health crisis? We have to make sure that kids feel okay."
Fact checks: no books are being banned in Florida, and it's not a teacher's job to make "kids feel okay." Social emotional learning is leftist indoctrination, not education.
She continued, "So the craziness here is people are starting to feel the deprivation and they're getting really angry. Just like on Dobbs there's a sense you're taking something away from my child because of what you're doing. This, why are you doing this? Why are you taking this away from my child? Why don't you let my child and her teacher decide what is right? And the other thing I'll say is there are processes to figure out curriculum. We don't get it right all the time. But we use those processes that the school boards have. That's why we have school boards that are voted on by parents."
Fact check: parents are angry not at DeSantis, but at school boards and at subversive teachers grooming kids with sexually explicit materials. Weingarten is a bullying liar and Nicolle Wallace a propagandist, and American parents have had enough of being gaslighted.