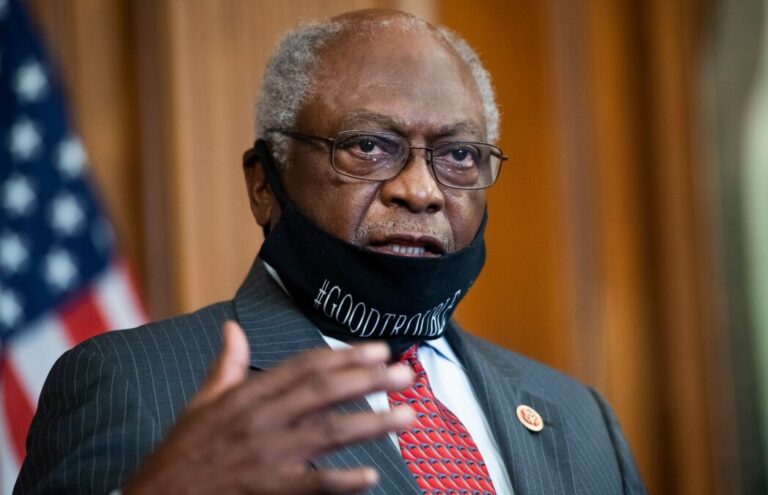 Waters, Clyburn Paying Family Members Big Campaign Money
October 19, 2022
Hate-mongering Reps. Maxine Waters (D-CA) and James Clyburn (D-SC) have reportedly paid tens of thousands in campaign funds to relatives, according to a Fox News article published Monday.
A Federal Election Commission (FEC) filing this week by Citizens for Waters shows that Waters' reelection campaign paid $16,000 to her daughter Karen for "slate mailer management fees" to bolster her mother's re-election. Karen Waters and her company, Progressive Connections, have received more than $1.2 million from Waters' campaign over the past nearly two decades. In 2021, Waters paid her daughter more than $74,000 in campaign funds.
"Maxine Waters has faced accusations of nepotism before. In 2004, the Los Angeles Times reported she paid over $1 million to family members in the course of eight years," according to Breitbart News.
Per FEC records, Clyburn's reelection campaign paid over $7,000 for "office rent" a few months ago to a company for which Walter A. Reed, the spouse of Clyburn's daughter, is the registered agent. Clyburn's grandson, Walter A.C. Reed, who is managing Clyburn's re-election campaign, received $17,500 in payments between July and September from Friends of Jim Clyburn. He has received over $75,000 from the Clyburn campaign since last October.
Clyburn has reportedly paid relatives more than $200,000 in campaign money over the past few years and has also appeared to get presidential favors granted for his family, Breitbart News reported in April.