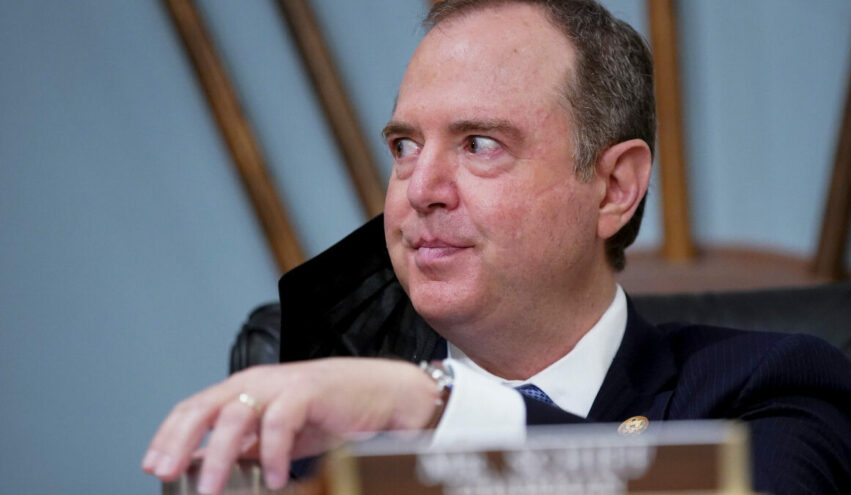 Watchdog Accuses Schiff of Violating House Ethics Rules
January 30, 2023
In a letter to the Office of Congressional Ethics (OCE), the Foundation for Accountability and Civic Trust (FACT), a non-partisan ethics watchdog, asked for an investigation into Rep. Adam Schiff (D-CA) for allegedly violating federal law and House ethics rules by using taxpayer-funded resources for campaign purposes.
FACT wrote in the complaint that the congressman was "clearly using official government video for campaign purposes" when he used a video of himself speaking on the Senate floor during former President Trump's impeachment as part of his Senate announcement on Thursday, even though "House Members are prohibited" from doing so.
"Simply put, under the House ethics rules, a Member is prohibited from using either House or Senate photographs or video because both are official government resources," the complaint stated. "The law is clear and the image above speaks for itself—there are no facts that can excuse this violation."
"This is an important rule because it not only protects taxpayer-funded resources from abuse, but it also protects the integrity of official proceedings by reducing the incentive for Members to make political speeches during official proceedings," the complaint continued.
FACT's Executive Director, Kendra Arnold, slammed the congressman in a statement, saying, "This is a clear violation of House Ethics Rules and Federal law. Rep. Schiff has been in Congress for over two decades and undoubtedly knows that official government resources cannot be used for political purposes."
"Rep. Schiff must immediately take down the video and cease distribution of the footage, and the Office of Congressional Ethics should move swiftly to investigate and sanction Rep. Schiff for this breach," Arnold added.