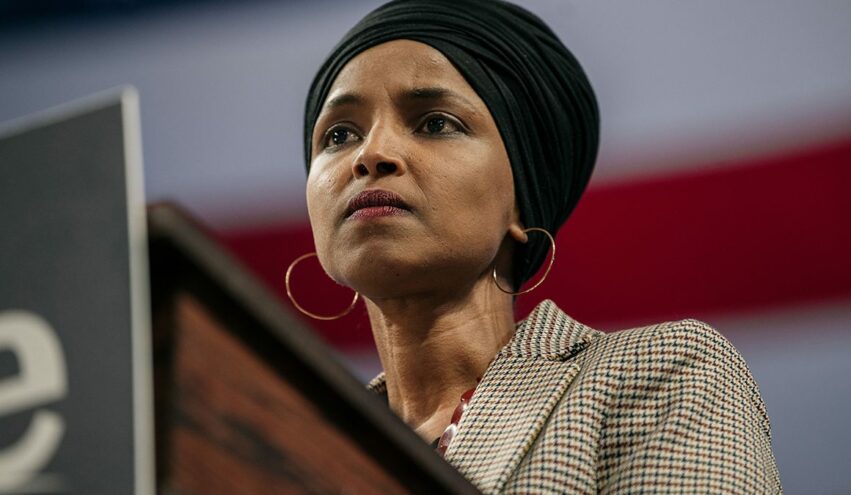 Watchdog: Investigate Omar For Abusing Official Resources
March 31, 2023
Ethics watchdog Foundation for Accountability and Civic Trust (FACT) is asking the Office of Congressional Ethics (OCE) to investigate Rep. Ilhan Omar's (D-MN) use of the Chinese social media app TikTok for potentially violating federal law and House ethics rules by abusing official resources for political purposes.
FACT noted that despite warnings not to use TikTok over the risk of the Chinese government being able to see data, Omar has allegedly been using the same TikTok account for both official House and political purposes, which would be a violation of House Ethics rules.
The complaint explained some of the content seen on the congresswoman's account, where she is described as the"Congresswoman for #MN05":
She has made overtly political posts, including a video of her urging viewers to support Democrat candidates, a message to Democrats volunteering for campaigns, and several videos of her campaigning and attending campaign events. Along with this political content, she has also made posts that used official government resources, including C-SPAN footage from the House floor, what appears to be a cell phone video recorded on the House floor, and an interview from what appears to be in her House office.
FACT explained the Federal laws and House ethics rules that require there to be a strict divide between campaign and official acts, such as members being "prohibited from using official resources for campaign purposes" and members being "prohibited from using campaign funds for official purposes."
"These violations are disturbing and clearly not how members are supposed to be using official resources," said FACT Executive Director Kendra Arnold. "The law is abundantly clear, and her account and the content posted speak for themselves. These rules are to protect the time, resources, and integrity of official proceedings for those in elected office."