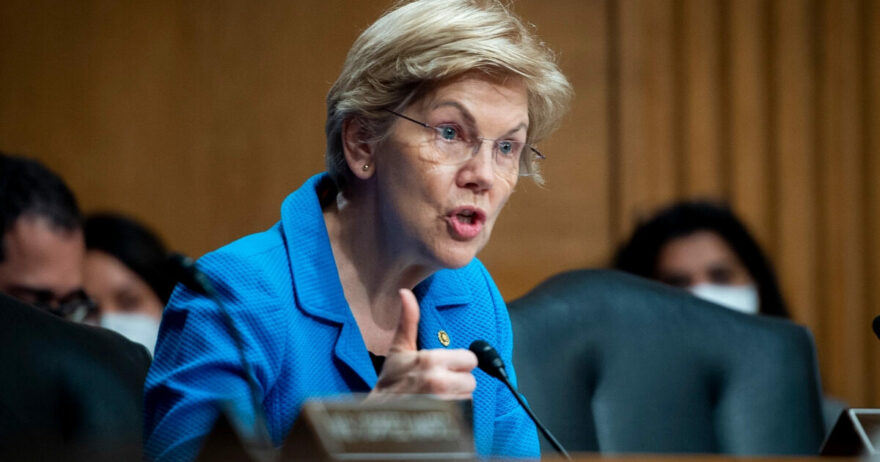 Warren Wants IRS Powers to Include Preparing Your Taxes
August 15, 2022
Breitbart News reports that wealthy totalitarian Sen. Elizabeth "You didn't build that" Warren (D-MS) and other Democrats managed to hide, in the tax and spending bill that passed the Senate this weekend, a $15 million provision to study allowing the IRS to prepare taxes.
What could go wrong?
The Inflation Reduction Act appropriates almost $80 billion to the tax agency, which will hire 87,000 more agents over the next decade to increase tax enforcement. A small part of the funding includes $15 million dedicated to fund a task force to study the cost and feasibility of creating a free direct e-file program.
Warren wasn't planning to wait for a task force study and already filed a bill to develop a free, online tax preparation and filing service that allows all taxpayers to prepare and file their taxes directly with the federal government instead of through private tax preparers.
The Warren proposal would move more quickly to allow filers with simple tax situations to choose a "return-free option" that provides a pre-prepared tax return with an income tax liability or refund amount already calculated. Proponents also say it would reduce tax fraud by getting third-party income information to the IRS earlier in the tax season. Her bill has 22 Senate Democrat co-sponsors.
"The average American spends 13 hours and $240 every year to file their taxes — that's too much time and too much money," Warren said in July. "Congress should pass my Tax Filing Simplification Act, and the IRS itself can and should adopt my plan to simplify the tax filing process for millions of Americans and lower their costs."
If anyone thinks Warren's motivation here is to reduce costs and headaches for the average American, they don't know Warren, or Democrats. The motivation is to shift more power, control, and money to the ever-expanding Leviathan of Democrat government.