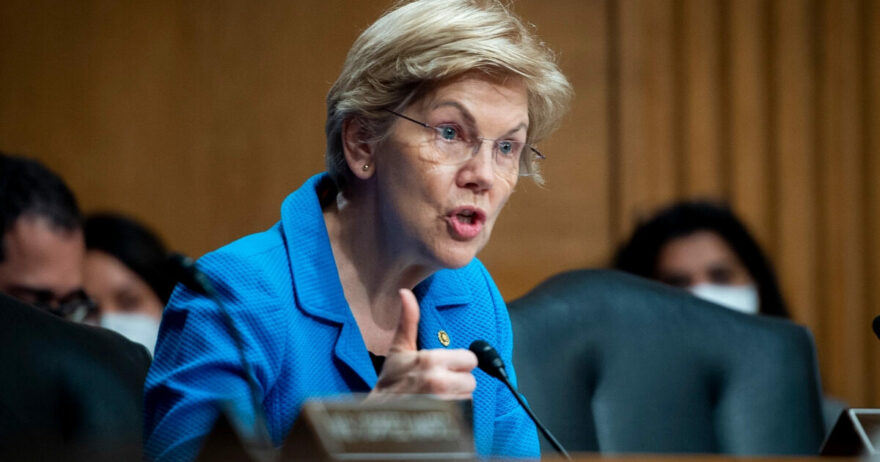 Warren on Nashville Shooting: Our Children Die Because of GOP
April 3, 2023
Friday on CBS Mornings, Sen. Elizabeth "You didn't build that" Warren (D-MA) made the grotesque claim in the wake of the Nashville school shooting that children die because Republicans continue to insist that we can't put so-called safety measures in place.
Asked if Republican obstruction to more gun control will change this time, Warren replied, "I just can't tell you how frustrating this is. Our children die because there are Republicans in Congress who continue to insist that we can't put just basic safety measures in place."
She added, "You know, in Massachusetts, we have tougher gun laws. If the laws that we have in Massachusetts were the laws all across this country, independent studies show we would reduce deaths from gun violence by about 70 percent. These are the lives of our children, our neighbors, our friends, and we just can't get the Republican Party on board."
King said, "That's why it's frustrating. People know what to do."
Warren said, "Exactly."
What's "frustrating" is that pro-crime leftists like Warren — who refuse to put gun safety measures in schools, who call for the defunding of police, who call for relaxation of criminal penalties — continue to claim that increased gun control will prevent school shootings. We already have commonsense gun control, and all it does is make it more difficult for law-abiding gun owners.
Which is the whole point — to disarm the populace, not stop crime.