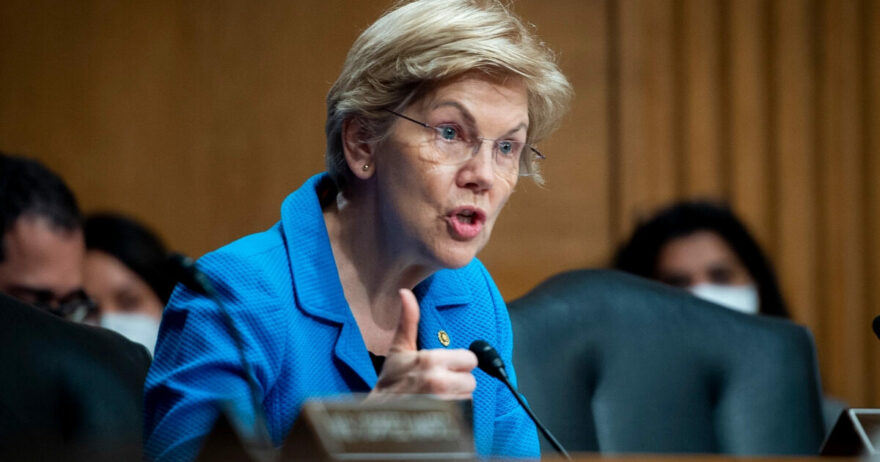 Warren: 'No Evidence' Canceling Student Debt Adds to Inflation
June 24, 2022
Thursday on CNN's New Day, wealthy socialist and Native American impersonator Sen. Elizabeth "You Didn't Build That" Warren (D-MA) argued that there was "just no evidence that canceling student loan debt contributes to inflation" and that it "would be a huge relief for tens of millions of working people."
"[K]eep in mind that even conservative economists say, no, maybe, maybe it could be about two-tenths of 1% effect on inflation," Warren outlined. "There is just no evidence that canceling student loan debt contributes to inflation. But here's what it does — it relieves the burden of payment for a lot of working families.
"Keep in mind that only 58% of the people who have student loan debt actually have a college diploma," Warren continued. "That remaining 42% tried, and God bless them, but pregnancy, they were trying to work three jobs and couldn't hold it altogether; they now earn like a high school graduate earns, but they are trying to manage student loan debt, and it is crushing them."
No, here's what cancelling student debt really does: it transfers that financial burden onto taxpayers who didn't agree to it, who paid off their own student loans, and who are already struggling with the burden of skyrocketing inflation brought on by Democrat policies. It also sends the message that, as long as you vote Democrat, you don't have to be responsible for your life choices — the government will bail you out at the expense of other taxpayers.