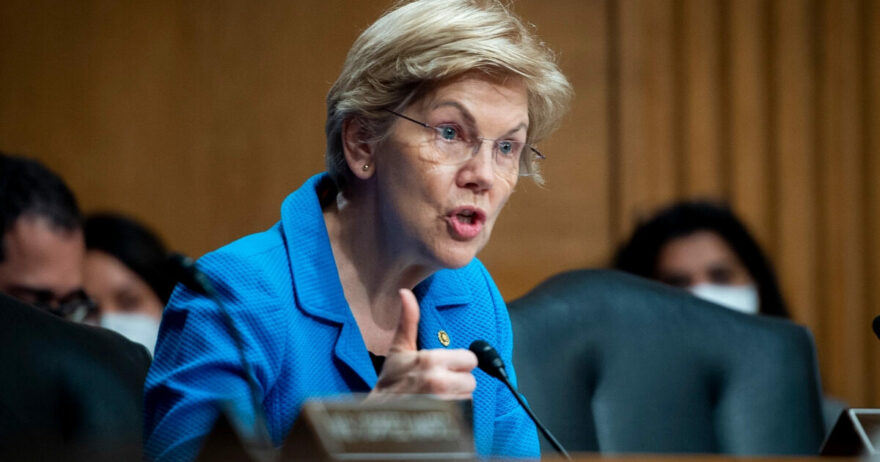 Warren: FNC's Tucker Carlson Rewriting History is 'Dangerous'
March 13, 2023
Thursday on CNN's Anderson Cooper 360, Senator Elizabeth Warren (D-MA) fear-mongered that Fox News host Tucker Carlson's coverage of video footage from the January 6, 2021 chaos at the U.S. Capitol was "dangerous."
Host propagandist Anderson Cooper asked, "I want to ask about the criticism Speaker McCarthy is getting from Republicans in the Senate releasing 40,000 hours of January 6th security footage of the attack to Tucker Carlson and his manipulation of it. How dangerous, in you're view, are these ongoing attempts to rewrite the history of what happened that day?"
Fact check: it's Cooper and his ilk who have written a false narrative of what happened that day. By bringing to light video footage that the Democrats wanted kept from the American public, Tucker's not rewriting the history — he's correcting it.
Warren said, "Obviously, what he's trying to do is as exactly as you said, is trying to rewrite history. This is also dangerous in a more immediate sense. Having all of the tapes released to someone like this that now means that all the camera angles are known, where you're covered, where you're not, where the exits routes are in an emergency, where it is that you take someone like the vice president to try to protect him from harm. This is about security in the short term, right now. And to just hand that over for political purposes to try to reshape a narrative that's at odds with what America saw with its own eyes, that is genuinely dangerous. It's shocking that the person who is now the leader of the House of Representatives would do that not just to others who are in Congress but would do that to America."
What absolute bullshit. Warren and Cooper are panicked because Carlson is exposing the Democrats who stole the 2020 election as dangerous, totalitarian liars.