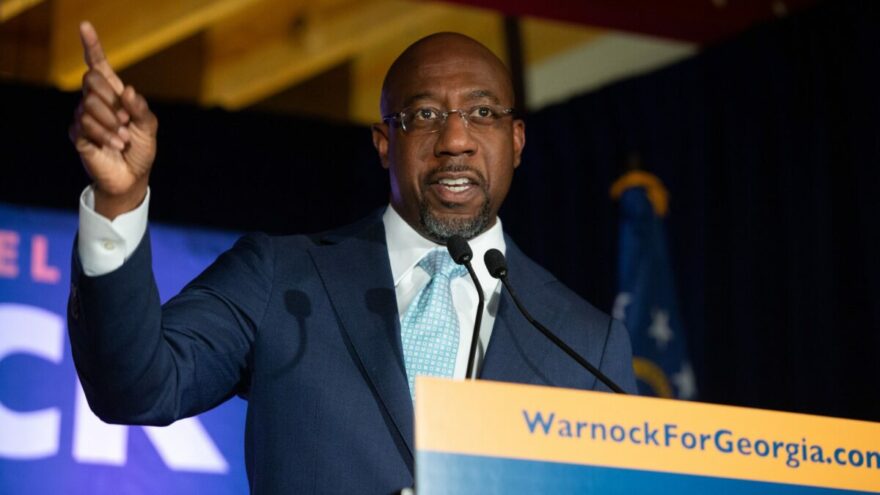 Warnock's Ex-Wife Asks Court to Bring Senator in for Questioning
November 16, 2022
According to a court notice last week, Democrat Sen. Raphael Warnock's (GA) ex-wife Oulèye Ndoye asked the court to bring the senator in for questioning in their child custody battle.
Warnock is locked in a runoff battle with Republican Herschel Walker for his U.S. Senate seat. His ex-wife asked the court to have the senator come in to face questions from her attorneys concerning their contentious child custody battle. The court filing reportedly showed that Ndoye accused him of neglecting to see his children during the days he had custody and not paying childcare expenses.
The lawyers reportedly notified Warnock that they plan to question him next year on January 18, which is days after the Senate is scheduled to open the next session of the U.S. Senate — if he is reelected in the December runoff battle.
The latest filing could revive attention on the messy legal dispute ahead of the runoff. Warnock in June asked a judge to seal the full case, arguing that because he is "currently running for reelection" his opponent could use the case to "gain some political advantage."
Ndoye in February took Warnock to court to revise their custody agreement, asking to move their two young children to Massachusetts while she attends a program at Harvard and for more financial support from Warnock. The couple split in 2020 after four years of marriage.