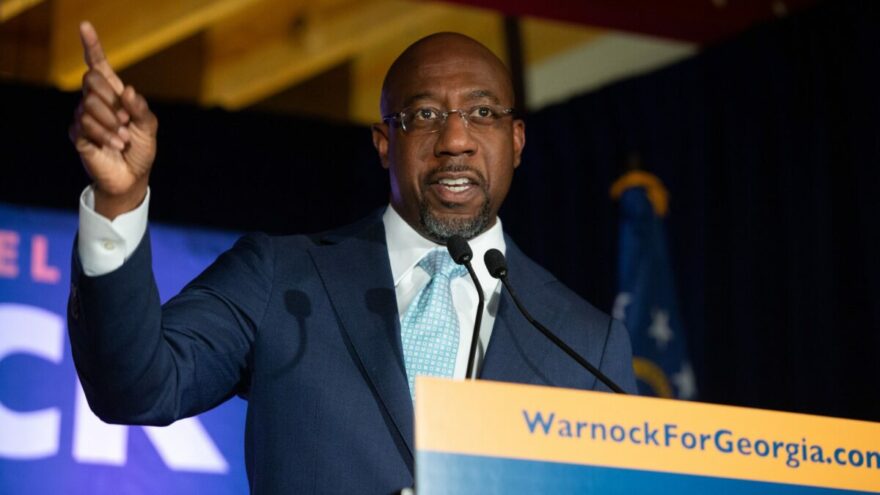 Warnock Slammed 'Apartheid' Israel, 'Racist' Netanyahu in 2015
December 11, 2020
Democrat Georgia Senate hopeful Rev. Raphael Warnock told his congregation in 2015 that Israel would become an "apartheid" state, and denounced Prime Minister Benjamin Netanyahu as a "clever politician" who used "racist" language.
Speaking from his pulpit at the Ebenezer Baptist Church in Atlanta at that time, Warnock was commenting in the wake of Israel's elections earlier that month. "I heard a very clever politician running for reelection as prime minister suddenly announce, 'No two-state solution.' … That's tantamount to saying occupation today, occupation tomorrow, occupation forever. Why? Because when you look at the demographic trends, the Arabs will outnumber the Jews. And so if you don't have a Palestinian state, you cannot have a Jewish democracy. The state will either be Jewish, or it will be a democracy. It cannot be both. If you do not have a Palestinian state, you will have to have apartheid in Israel that denies other citizens, sisters and brothers, citizenship. Or you will have a democracy that is not a Jewish state.
"All the clever politicians say, 'You better get to the polls, the Arabs are coming.' Kind of racist and vicious language that betrays the legacy of Micah and Amos and Isaiah who said let justice run down like waters and righteousness as a mighty stream."
This anti-Israel nonsense is nothing more than pro-"Palestinian" propaganda. Evidence like this sermon is growing that Warnock is a Marxist, black supremacist radical who, like his fellow Democrats, will side with the so-called "Palestinians" over our ally Israel.