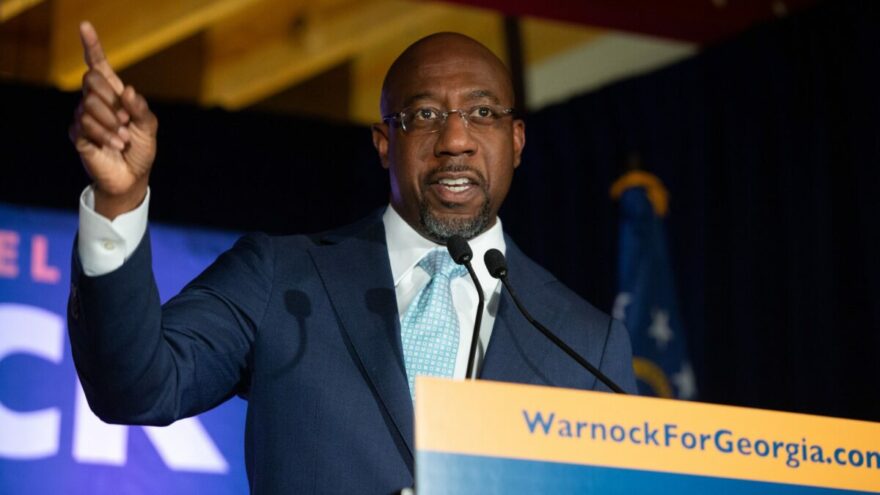 Warnock: Opioid Crisis an Emergency Only Because Victims Are White, Suburban
December 1, 2020
During a sermon at the Ebenezer Baptist Church in Atlanta, Georgia, in 2019, Georgia Democrat Senate candidate Raphael Warnock claimed that the opioid crisis was treated as a "public health emergency" and not a "war" only because the "faces of the human tragedy are white and suburban."
"At least it was a war when the drug was crack. And the bodies were black and brown…" the race-mongering Warnock preached. "But now that we are talking about opioids and meth and the faces of the human tragedy are white and suburban, suddenly we have a public health emergency." This hateful demagoguery drew applause from the congregation.
"There is a spiritual sickness affecting all of America in the cities and the rural areas and the suburbs," Warnock added. No argument there, but the spiritual sickness emanates from Progressivism. Warnock argued that it stems from capitalism: "There is an aching void that cannot be filled with consumeristic preoccupations filled with getting the next thing."
He also lamented the existence of "religion garbed in the garments of capitalism," noting that there were "preachers even in Black churches who say that if you trust God you'll have a bigger house and a bigger car and getting our folk in more and more debt." Again, no argument there — the preachers of the empty "prosperity gospel," black or white, are scammers leading flocks astray. But again, capitalism itself is not the problem.
"You ought to say no to the lie!" he proclaimed. No argument there, either, but capitalism is not the lie — the Democrat platform of racism, socialism, and anti-Americanism is the lie.