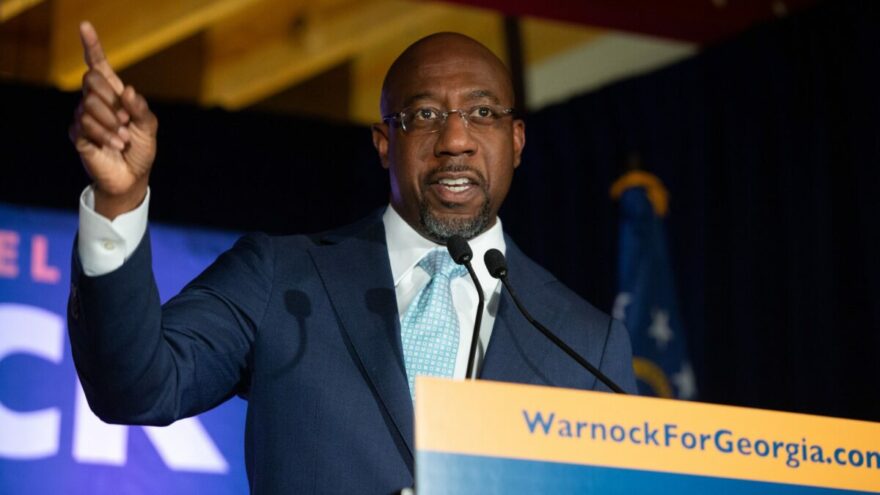 Warnock Fundraises with Activist Who Calls GOP 'Taliban'
March 30, 2022
At a fundraiser over the weekend, radical Sen. Raphael Warnock (D-GA) appeared with GOP-hating activist Amy Siskind, who has compared Republicans to the Taliban.
"Thrilled to bring Sen. Warnock to Westchester on March 26 at 2pm!" Siskind wrote online February 7. "All, from the Tri-state area and beyond, are welcome! The co-host committee is still in formation."
In a social media post Saturday, Siskind shared photos and told followers, "What an inspiring afternoon with Senator Warnock. Thanks to all who supported him."
In the days after the remaining U.S. troops left Afghanistan once the country fell to the Taliban terrorist group, Siskind tweeted, "LIBERTY! (except for women controlling their own bodies). GOP, America's Taliban. #YallQaeda." She was referring to the Texas Heartbeat Act which bans abortions after six weeks.
The hateful Siskind has made similar demonizing comparisons in other social media posts, because the politics of personal destruction is just how leftists roll.
Georgia U.S. Senate candidate Herschel Walker, who will be challenging the incumbent Warnock, said, "Right now, I'm in a tough race. I think [the Biden administration] is trying to help out my opponent, which is OK because I'm going to beat him anyway… The people are sort of waking up now and know it. This administration is not doing what's great for the state of Georgia, what's great for this country," he concluded.