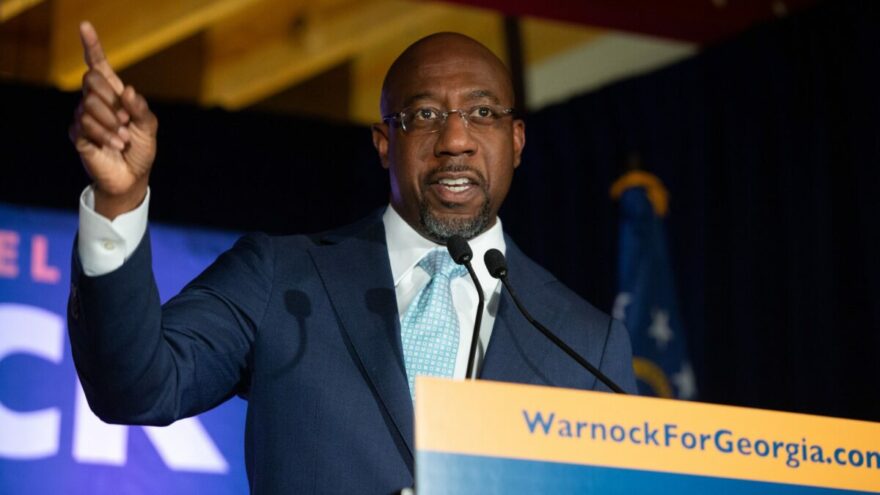 Warnock Down by 3 Points in GA Race Against Herschel Walker
January 28, 2022
A poll by the  University of Georgia's School of Public and International Affairs finds that popular GOP challenger and former NFL player Herschel Walker has a three-point lead over sitting radical Democrat Raphael Warnock in the Georgia U.S. Senate race.
In the poll, 872 registered Georgia voters were asked: "If the election were held today and the candidates for U.S. Senate were Democrat Raphael Warnock and Republican Herschel Walker, who would you vote for?"
Respondents favored Walker, a 1982 Heisman Trophy winner, 47 percent to 44 percent for Warnock, who was elected in a special election in 2020.
The same poll gave Georgia Gov. Brian Kemp the edge over Democrat challenger Stacy Abrams, the left's most enthusiastic voter fraud activist, 48 to 41 percent.
A large majority of the poll also said the country is headed in the wrong direction (71 percent to 17 percent), the economy concerned citizens far more than COVID (20 percent to 13 percent), and 42 percent said they are "financially worse off" now than they were when hapless Joe Biden was elected compared to 32 percent that said they are "better off." Voters also evinced "strong disapproval" with 50 percent disapproving of Joe Biden's job as president compared to the mere 14 percent who gave Biden a "strong approval" rating.
Americans are not happy now that "the grownups are in charge."