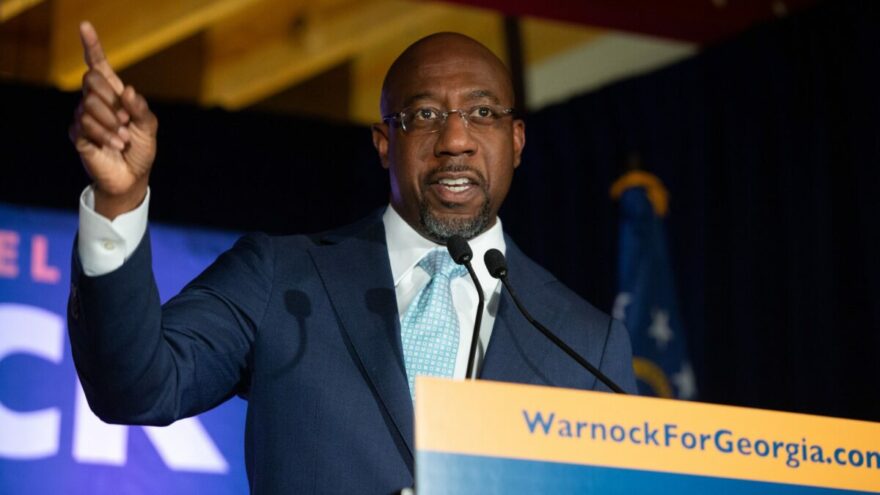 Warnock, Abrams Refuse to Oppose Braves Name Change
September 28, 2022
The Atlanta Journal-Constitution reports that radical Sen. Raphael Warnock (D-GA) and Democrat gubernatorial loser Stacey Abrams are avoiding taking a stance on changing the name of the Atlanta Braves after the White House said Monday it supports having a "conversation" about it.
A Warnock aide said Warnock "knows the Braves organization is in touch with the Native American community and he trusts them to work together on this matter," while Abrams dodged addressing the issue entirely and instead "said through a spokesman she is rooting for the team to repeat its championship run."
In response to the Atlanta Braves name change discussion, the campaign for Republican Herschel Walker, who is vying to unseat Warnock, blasted changing the name as "ridiculous" and recalled Warnock's complacency with Major League Baseball's All-Star Game decision.
Walker spokesman Will Kiley said:
Suggesting the Braves change their name is just as ridiculous as a sitting U.S. Senator not standing up for his state's businesses and economy in the face of a woke mob. Raphael Warnock failed the people of Georgia last year by not fighting to keep the All-Star Game in Atlanta, and it looks like he is going to sit by and let yet another made-up controversy distract from the real problems of inflation, grocery prices, rising crime, and an open border. Just another day in the life of Georgia's Do Nothing Senator.
Gov. Brian Kemp (R), who is facing a challenge from Abrams, conveyed his unwavering loyalty to the Braves in a brief statement on social media, writing, "The @Braves should always be the Atlanta Braves. Go Braves and Keep Choppin'!"