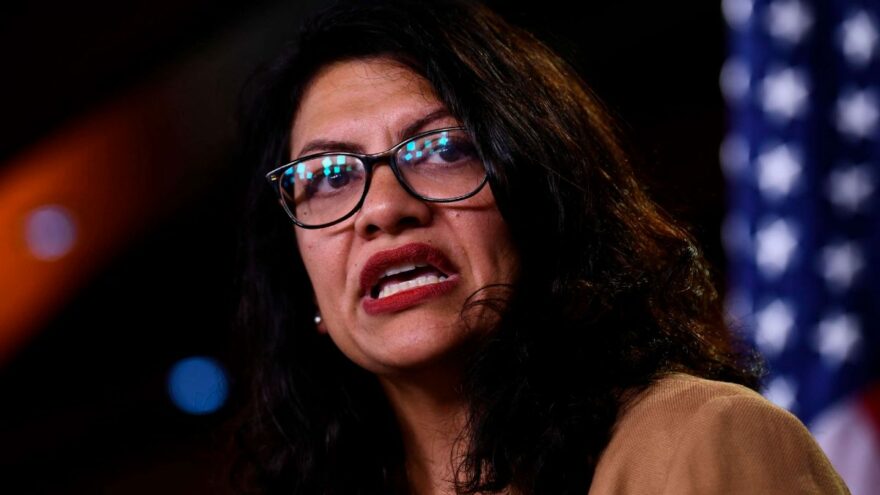 WaPo's Milbank Blames Trump for Rashida Tlaib's Anti-Semitism
August 12, 2021
Washington Post columnist Dana Milbank recently blamed former President Donald Trump, the best friend Israel ever had in the White House, for the anti-Semitism of radical, self-described Palestinian Rep. Rashida Tlaib, claiming falsely that she is borrowing tactics from the "MAGA handbook."
Tlaib's hostility to Israel long predates the political ascendancy of Trump, as Breitbart News notes. In 2006, for example, she published an article in the newspaper run by raging anti-Semite Louis Farrakhan, leader of the Nation of Islam. She has expressed on other occasions her belief that Israel should not exist, and has used familiar anti-Semitic metaphors to express her hostility to the Jewish state.
Yet despite Trump's support for Israel, his repeated condemnations of antisemitism, and his own Jewish family members, Milbank blames Trump for Tlaib's anti-Semitism, claiming falsely that she is copying his purported tactic of singling out one group of people to blame for America's problems.
His sole example? Trump's attack on the radical members of Congress' "Squad," which includes Tlaib, when he told them to "go back and help fix the totally broken and crime-infested places from which they came."
Trump was referring to the blighted urban landscapes of the Democrat-led American cities the Squad members represented — in Tlaib's case, Detroit. But the leftist media never lets the truth get in the way of demonizing Donald Trump.