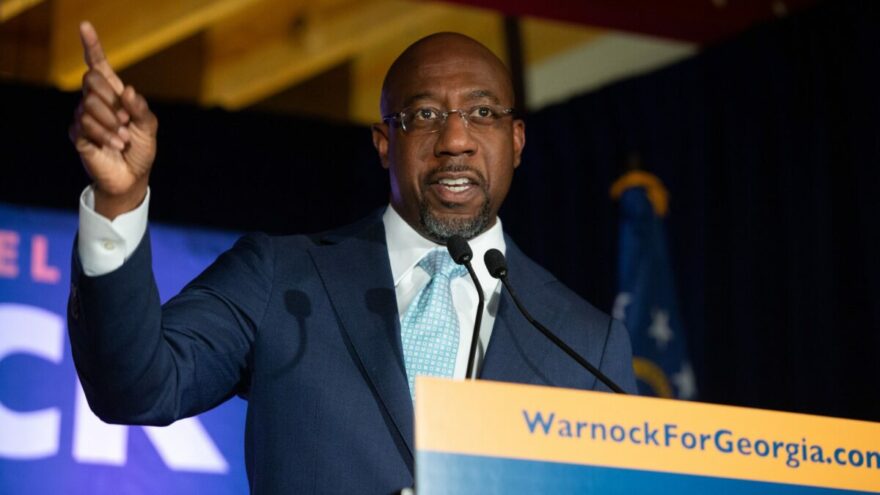 USA Today: Warnock's Call For America to Repent of 'Worship of Whiteness' 'Missing Context'
January 1, 2021
USA Today claimed on Tuesday that Georgia Senate Democrat candidate Raphael Warnock's sermon calling for America to "repent for its worship of whiteness" is "missing context." What a relief.
Coming to the defense of hate preacher Warnock, USA Today complained that he has come under "intense scrutiny from conservative groups who seek to paint Warnock's religious sermons as radical." The paper claimed that the video of Warnock's controversial remarks is "missing context" from the rest of his sermon.
"No matter what happens next month, more than a third of the nation that would go along with this is reason to be afraid," Warnock said in an address at Atlanta's Candler School of Theology just before the 2016 presidential election. "America needs to repent for its worship of whiteness on full display."
USA Today defended this racist rant by helpfully explaining that whiteness "does not refer to specific people who may identify or be seen as 'whiteness.' Warnock's comments were not advocating anti-white bias." Good to know, because it certainly reads like anti-white bias, even within the purportedly missing context.
Warnock also described "whiteness" as "a construction. It's called bigotry, it's called racism and sexism and misogyny and xenophobia." Yeah, no anti-white bias there.