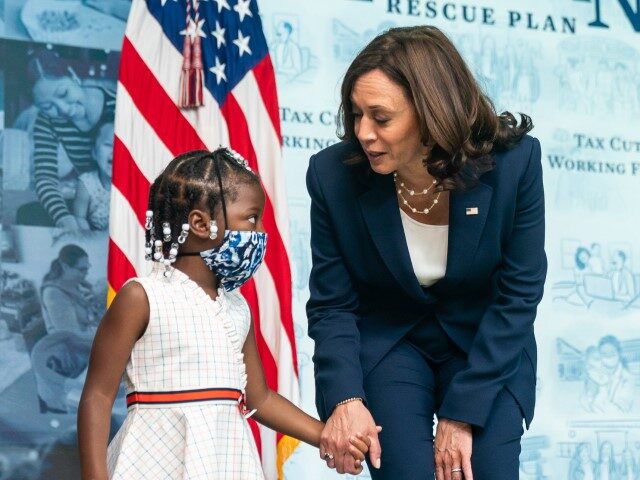 Hypocrite Kamala Slammed Over Photo Op With Masked Little Girl
February 21, 2023
Epically incompetent Vice President Kamala Harris drew social media mockery on Sunday by posing next to a masked-up little girl in a photo in which she offered a message to "Black women and girls everywhere."
"My message to Black women and girls everywhere: Never ask for permission to lead," Kamala said, sharing an image of herself bending down and holding the hand of a little black girl who was wearing a mask covering half her face. Kamala is mask-free.
The photo is one reminiscent of the infamous image of twice-failed Georgia gubernatorial candidate Stacey Abrams, who appeared maskless, smiling gleefully, while surrounded by dozens of masked children at an elementary school in February 2022.
"Stacey Abrams wants state government mask mandates for Georgians and their children. But it looks like they wouldn't apply when she's attending a photo op," Georgia Gov. Brian Kemp's spokesman Tate Mitchell said in a statement at the time. "This kind of hypocrisy is exactly why Georgians see her campaign for governor for what it truly is: a quest for more power."
Critics slammed Kamala's tweet for its hypocrisy.
"Just don't ask for permission to breathe," one user remarked as another added, "Why is the child masked but you are not? Aren't you more the target age for Covid than she is? You disgust me."
"You're really forcing this child to wear a mask while you breathe freely. You're a joke," another noted.