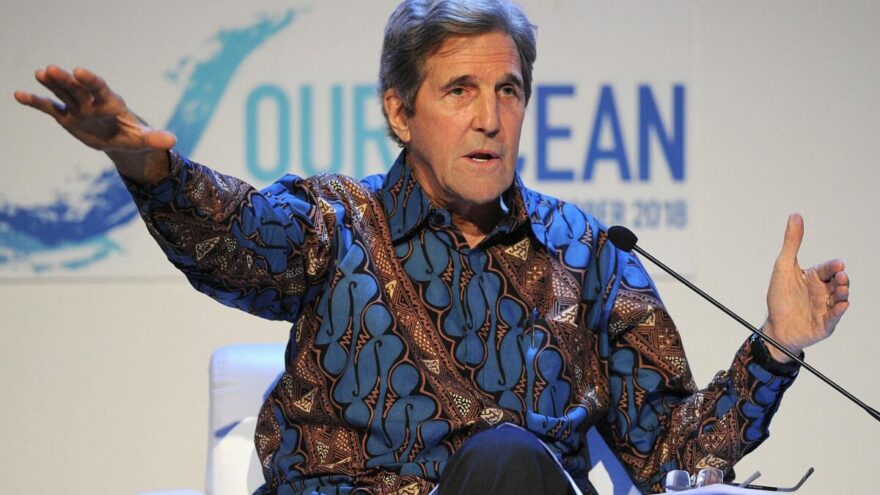 UK Climate Envoy Blasts Rapid Green Transition as 'Idiotic' in Meetings with Kerry
July 10, 2023
During a U.S.-U.K. climate summit on Monday in which both President Biden and King Charles III participated, British Energy Security and Net Zero Secretary Grant Shapps blasted calls for a rapid shift from fossil fuels during meetings with U.S. Special Presidential Envoy for Climate John Kerry.
Shapps' remarks were made in response to Shell CEO Wael Sawan stating last week that the global energy system continues to "desperately need oil and gas" and that green energy development wasn't advanced enough to allow nations to abandon fossil fuels.
"There always has to be a transition … but it doesn't just happen overnight, in fact, it's idiotic to suggest you can," Shapps said, according to the BBC. "If you tried to, you simply impoverish people and tell people they can no longer drive and they can no longer heat their homes."
However, Kerry remarked Monday that companies changing their climate commitments is "moving in the wrong direction" in an interview with BBC. He also called for accelerating the green transition.
Of course he did, because Kerry wants to accelerate the Great Reset that will grant him and his fellow globalist elites immeasurable wealth and power.