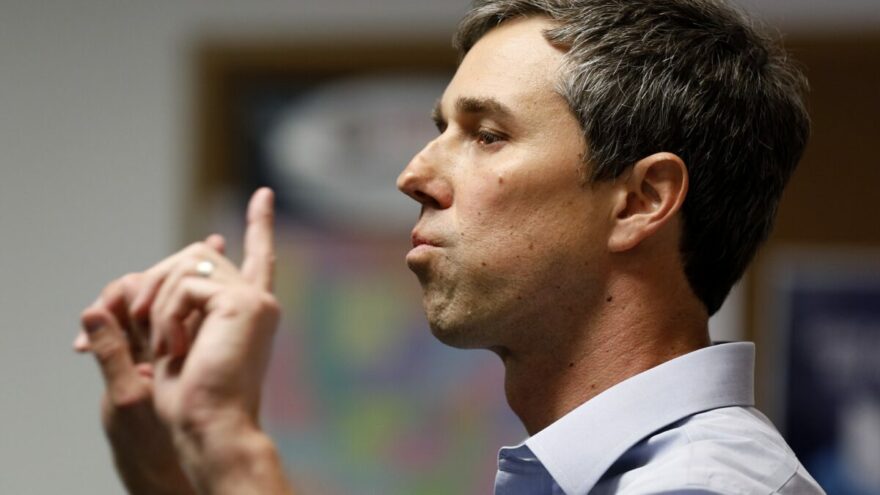 TX Lt. Gov. Slams Opportunist O'Rourke for Interrupting Press Conference on Uvalde Shooting
May 30, 2022
Thursday on the Fox News Channel's The Ingraham Angle, Texas Lt. Gov. Dan Patrick (R) blasted Democrat gubernatorial candidate Robert Francis "Beto" O'Rourke for interrupting a press conference during which Texas Gov. Greg Abbott (R) and other state officials provided updates on the deadly shooting last week at Robb Elementary school in Uvalde, Texas.
Asked for his take on what happened at the press conference, Patrick replied, "When I sat down, I noticed Beto was in the second row on the end seat and I could literally see him moving forward, almost like he was getting ready to pounce. But I didn't imagine–I could see maybe he was going to stand up and ask a question at some point or make a statement–but I could never imagine that on this day, when we were there to not only dissemination information and learn more and be there with these families, that he would pull such a political stunt."
Patrick clearly underestimated the bottomless capacity of Democrat ghouls to exploit the mass murder of children to score political points.
"I said in my comments when he finally left that can't we just one day, one week, one month of us all coming together for these children?" Patrick continued. "Where's our humanity? What we found out is, Beto O'Rourke was more interested in his political ambitions than he was about those families."
Indeed he is, and everyone recognizes that. Which is why he'll lose yet again in Texas.