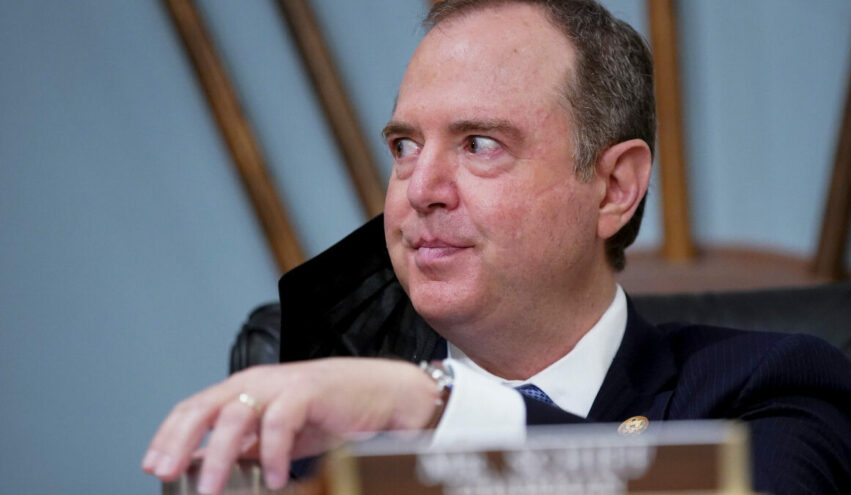 Trump: Any Republican Voting Against Schiff's Censure 'Should Immediately Be Primaried'
June 19, 2023
Former President Trump on Friday called for any Republican voting against the censure of Rep. Adam Schiff (D-CA) to be primaried.
Last week, Rep. Anna Paulina Luna (R-FL) introduced a resolution to censure and condemn Schiff for his role in pushing the Russia collusion hoax and for being the manager for the first of Trump's impeachment hearings on the Hill. She recommended a $16 million fine if the House Ethics Committee finds him to have lied in his duties as a congressman.
Twenty Republicans voted with Democrats to kill the measure. Some, such as Rep. Thomas Massie (R-KY), said the fine was unconstitutional. Luna plans to reintroduce the resolution in the coming week but reportedly without the fine.
She told Schiff last week, and also tweeted, "See you next week Adam."
Trump posted on Truth Social:
Anna Paulina Luna is a STAR. She never gives up, especially in holding total lowlifes like Adam "Shifty" Schiff responsible for their lies, deceit, deception, and actually putting our Country at great risk, for which he should be imprisoned! He is a Leaker and a Scoundrel. Any Republican voting against his CENSURE, or worse, should immediately be primaried. There are plenty of great candidates out there!