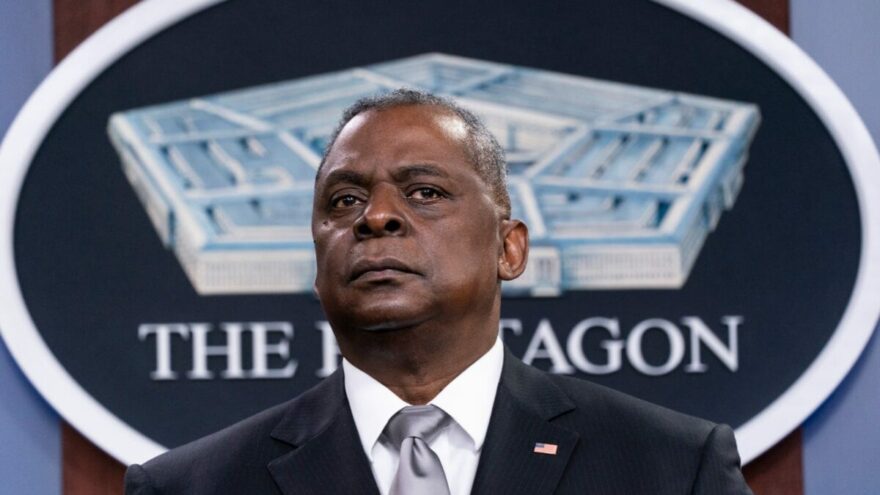 Triple-Vaxxed DefSec Austin Tests Positive for COVID-19
January 4, 2022
Subversive, Critical Race Theory-enthusiast Defense Secretary Lloyd Austin announced on Sunday evening he tested positive for the coronavirus earlier that day, despite receiving two vaccine doses and a booster shot.
"I tested positive this morning for COVID-19. I requested the test today after exhibiting symptoms while at home on leave," Austin wrote in a statement. "My symptoms are mild, and I am following my physician's directions. In keeping with those directions, and in accordance with CDC guidelines, I will quarantine myself at home for the next five days."
"As my doctor made clear to me, my fully vaccinated status — and the booster I received in early October — have rendered the infection much more mild than it would otherwise have been. And I am grateful for that," he added. "The vaccines work and will remain a military medical requirement for our workforce. I continue to encourage everyone eligible for a booster shot to get one. This remains a readiness issue."
The vaccines don't work. They aren't even technically vaccines. They don't prevent either getting or transmitting the disease, and there is zero actual evidence that they even lessen symptoms — but the insistence that they do is now the Official Narrative about the mandatory vax.
In August, Austin ordered all service members to be fully vaccinated or else be booted from the military. Social media accounts with large military followings have noted the irony of Austin kicking out unvaccinated service members as a risk to readiness, but then ending up with the disease himself despite being thrice-vaccinated.
The Instagram account "army_batman" posted, "Remember when the DoD told us this would prevent us from catching and spreading the virus? Remember when every major news network told us that the [vaccine] would precent you from catching and spreading the virus? Remember when they told us this was all about readiness and then released a FRAGO that said you could still deploy if you didn't have the [vaccine]? So here we are with Russians on the doorstep of Ukraine and the Baltics, and now the SecDef is in the exact same boat as if he never got the [vaccine]."