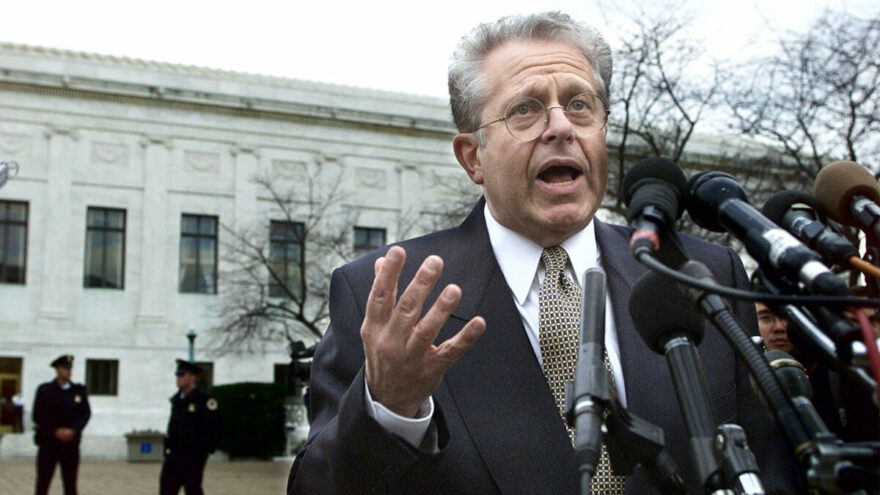 Tribe: 'Impossible Not to Indict' Trump Over Espionage Act
September 21, 2022
Tuesday on MSNBC's The Last Word, Harvard Law professor emeritus and Trump Derangement Syndrome sufferer Laurence Tribe said it will be impossible for far-Left Attorney General Merrick Garland not to charge former President Trump "for violating the Espionage Act."
Tribe added, "For violating it for withholding top secret and government information knowingly, willingly after being advised by his lawyers that these documents had to be returned to the government and for doing that in an unsecured location. That is a very serious crime, not just a technical crime. It's not just a matter of some dispute over storing things in one locker rather than and other. This is espionage, and it endangers the security of the United States."
No, it's not espionage. As usual, the Democrats are simply hurling accusations at the wall, hoping something will stick to Trump, whom they have been unable to pin anything on despite years and years of committed investigations.
"So Merrick Garland won't have any choice. He used to look like a hard decision form, now it's quite an easy one. It's going to be tough for the nation to swallow but even tougher for all of us, in the long run, would be to swallow the specter of someone violating the national security laws of the United States and getting away with it. That just can't be the law… Donald Trump will finally, for the first time in his life, be held accountable. I think the United States will be the better for it."
No the Democrat Party will be the better for it, because their aim is to remove Trump as an obstacle to maintaining their hold on the White House in 2024.