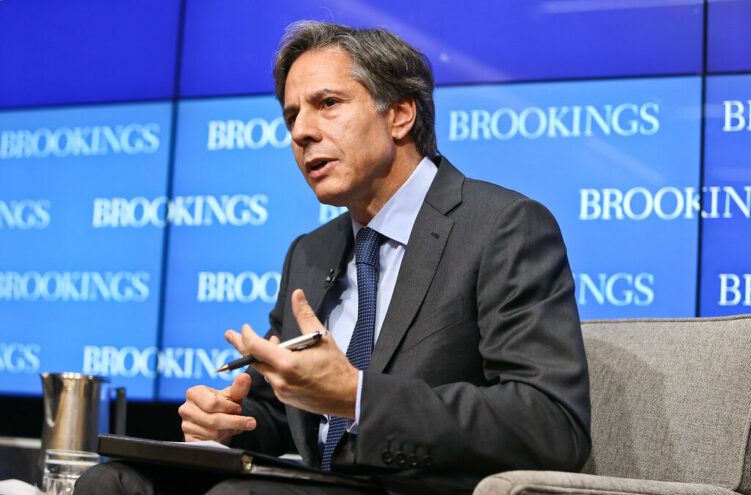 Top House Republican to Hit Blinken With Contempt Charge
May 16, 2023
Fox News reports that Rep. Michael McCaul (R-TX) plans to move forward with a contempt of Congress charge against Secretary of State Antony Blinken this month.
Blinken has refused to comply with a series of subpoenas from McCaul, who chairs the House Foreign Affairs Committee. McCaul plans to introduce the contempt charge on May 24, and it will likely proceed to the House floor on a party-line vote by early June.
"I don't take this lightly because a secretary of State's never been held in contempt by Congress before," McCaul told Fox News. "And I think the secretary realizes that and the gravity. They probably prefer not to go down this route as well. But if they do not comply, we're prepared to move forward next week with a markup for resolution of contempt."
McCaul first floated the possibility of a criminal contempt charge last week. Blinken and the State Department have blown past multiple deadlines to provide documents relating to President Biden's botched withdrawal from Afghanistan in recent months.
"The Department is now in violation of its legal obligation to produce these documents and must do so immediately," McCaul wrote last week. "Should the Department fail to comply with its legal obligation, the Committee is prepared to take the necessary steps to enforce its subpoena, including holding you in contempt of Congress and/or initiating a civil enforcement proceeding."
The top diplomat argues that providing such a document would dissuade future officials from being candid if they are ever asked to contribute to a dissent report.
McCaul and other Republicans on the committee said they still have unanswered questions that can only be satisfied by seeing the documents.