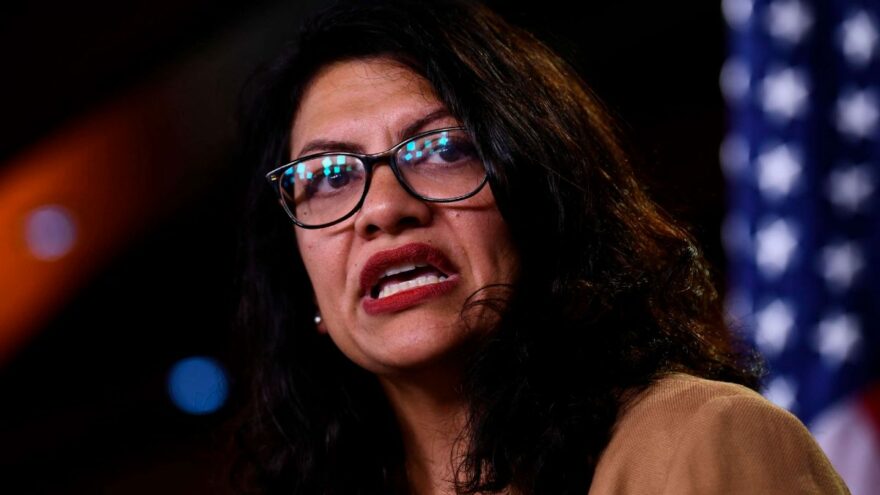 Tlaib: 'We Must Eliminate Funding for CBP, ICE,' and DHS
July 9, 2021
In a conversation with Julie Mao from Just Futures Law on Tuesday, radical Democrat Rep. Rashida Tlaib declared that the United States needs to stop funding the Customs and Border Protection (CBP), Immigration and Customs Enforcement (ICE), and the Department of Homeland Security (DHS).
Tlaib, in response to a question, said the U.S. "must eliminate funding for our CBP, ICE, and their parent organization DHS." She continued, "Time after time, we have seen it as advocates on the ground, as human services agents on the ground, to continue to see over and over again to see that these agencies are inept."
She added that government organizations are supposed to be "humanely guiding migrants through our immigration system and further continue. Instead, they further continue to terrorize migrant communities located within our communities."
Actually, government organizations like ICE and DHS are supposed to be guiding migrants through our immigration system legally, and preventing illegal aliens, particularly those with criminal records, from entering and terrorizing communities of American citizens. But Tlaib and her fellow open-border Democrats always prioritize illegals over citizens, and criminals over the law-abiding.