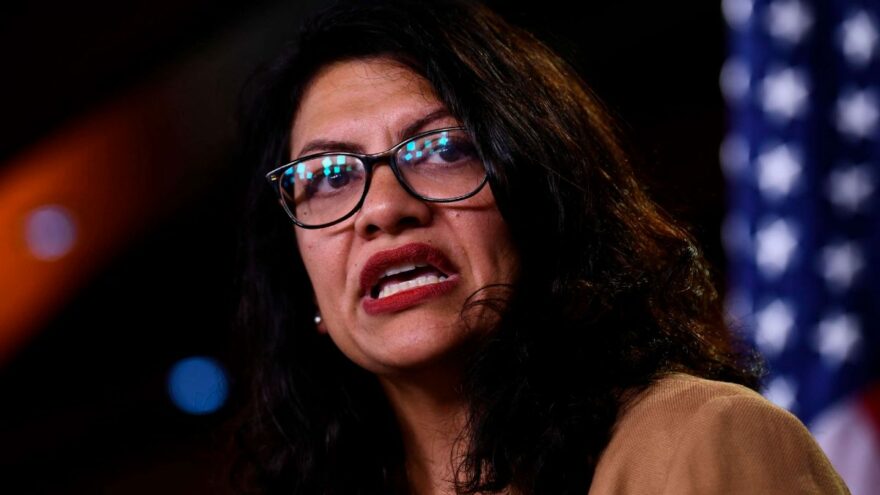 Tlaib to Pro-Abortion Activists: 'I Will See You in the Streets'
June 25, 2022
Far-left Rep. Rashida Tlaib (D-MI) tweeted on Friday that she would join pro-abortion protesters "in the streets" in response to the Supreme Court's ruling overturning Roe v. Wade.
"Abortions are still legal in Michigan. We must fight for every person to control their bodies. We won't stop fighting. I will see you in the streets," Tlaib said.
Similarly, fellow "Squad" radical Rep. Alexandria Ocasio-Cortez (D-NY) joined protesters in front of the Supreme Court Friday, chanting, "Into the streets!"
The Department of Homeland Security has warned Catholic churches and pro-life centers that pro-infanticide activists are "calling for extreme violence" in what it described as a "Night of Rage." The memo, directed to all clergy as well as parish and pastoral staff, states that Jesse Rangel, a DHS agent, told the diocese that federal law enforcement has discovered a manifesto from an "extremist group" calling for attacks on churches beginning at 8 p.m. the evening the court issues its opinion.
Specifically, the memo urges churches to "have ushers and or security available during your services and perhaps identify who among your volunteers and parishioners are law enforcement."