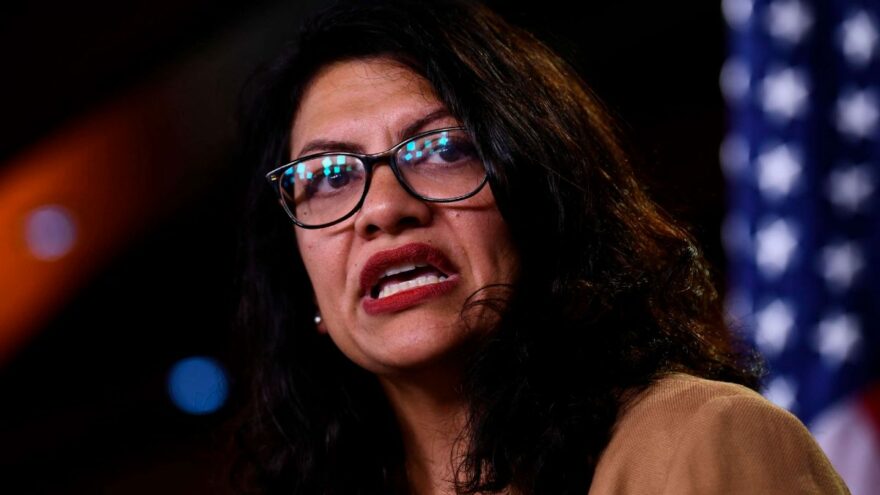 Tlaib Slammed as 'Hamas Lobbyist' for Defending Palestinian Terrorist
July 12, 2021
Radical Muslim Rep. Rashida Tlaib came under fire last weekend after condemning Israel's decision to demolish the home of a Palestinian terrorist — while neglecting even to mention his Israeli victims.
The Israel Defense Forces on Wednesday night demolished the home of Muntassir Shalabi, the terrorist with American citizenship who opened fire at a group of Israelis last month, killing 19-year-old Yehuda Guetta and seriously wounding two others.
Posting a video of the demolition, Tlaib tweeted, "Reminder: Apartheid government is not a democracy. We must stop our taxpayer dollars being used to violently oppress the Palestinians. Just this week, Israel demolished and leveled the home of a Palestinian family in the beloved village of Turmusaya. For what? To dehumanize."
Israeli writer and activist Hen Mazzig responded, "Here is Rashida Tlaib mourning the loss of a home that belonged to a terrorist who gunned down a random Jewish teenager. Rashida has not mourned his murder — nor even acknowledged it. His name was Yehuda Guetta."
Stop Antisemitism tweeted, "Reminder: a US Congresswoman is defending a murderer who brutally killed a Jewish teenager. Bricks and mortar matter more than human life to Rashida. Shameful."
Calling Tlaib a "Hamas lobbyist," international human rights lawyer Arsen Ostrovsky wrote, "RashidaTlaib omits to mention is fact that this home belonged to a Palestinian terrorist who murdered a Jewish Israeli man."
Tlaib omitted mention of the terrorist's victims for the simple reason that she supports Palestinian terrorism and hates Israel and Jews.