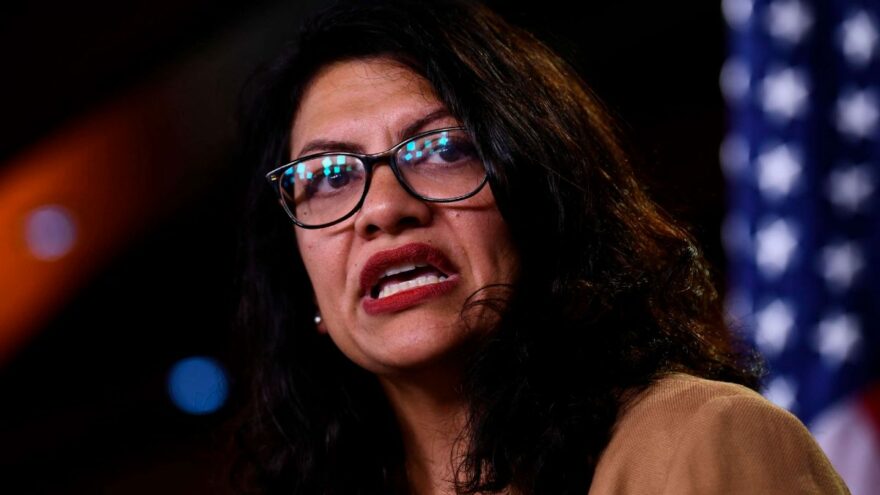 Tlaib: Parents at School Board Meetings Are 'White Supremacy'
July 25, 2022
In an online meeting of the Oakland County Democrat Party African American Committee, far-left Rep. Rashida Tlaib (D-MI) smeared concerned parents who speak out against critical race theory at school board meetings as perpetuating "white supremacy" and trying to "whitewash history."
In response to a question about teaching Critical Race Theory (CRT) as an academic discipline which purportedly "examines the systematic effects of white supremacy in America," Tlaib replied about CRT's critics, asserting, "We can't allow them to whitewash history. Their intention is to try to, you know, expand on white supremacy."
Absolutely false. Parents of all colors are outraged that the neo-Marxist tool CRT indoctrinates their children with a divisive racial consciousness that is ripping this country apart. It is CRT, not concerned parents, that strives to rewrite history.
"We won't be able to confront it if history is written upon falsehoods after falsehoods," the radical race-monger Tlaib added. "On the local level, I'm going to show up and be vocal about these efforts. I'm going to continue to train, you know, neighbors and community groups on how to, you know, get folks like us running for office so that we have folks again with various lived experiences making those decisions… You got to continue pushing back on white supremacy in our country, because this is exactly how you enable them to pretend it's not actually happening.
"It is happening," she continued. "They're showing up at our school board meetings right now. They are intentional about making sure that we're not speaking truth to our children."
Pure projection. Parents are opposed to CRT precisely because it does not speak truth to their children.