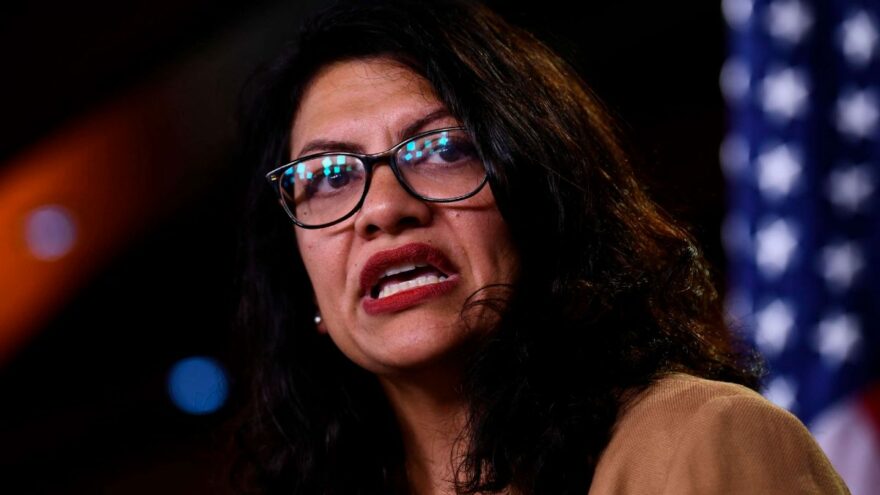 Tlaib Joins Chorus of Dems Calling for Feinstein to Resign
April 28, 2023
Fox News reports that Michigan Rep. Rashida Tlaib, a member of the far-left "Squad" of progressive lawmakers, has added her voice to the Democrat call for CA Sen. Dianne Feinstein to step down.
After her colleague Rep. Ro Khanna (D-CA) called for the aging Feinstein to "step down gracefully," Tlaib tweeted, "Because Sen. Feinstein was absent, Republicans are passing legislation through the Senate, undermining the right of our residents to breathe clean air. And with a far-right judiciary targeting our human rights, we are unable to confirm judges. Sen. Feinstein must step down."
Those calling on Feinstein to resign have cited the senator's age (89), health, and questionable mental acumen as reasons for her to exit the Senate.
"It's time for [Feinstein] to resign. We need to put the country ahead of personal loyalty," Khanna tweeted. "While she has had a lifetime of public service, it is obvious she can no longer fulfill her duties. Not speaking out undermines our credibility as elected representatives of the people."
"Senator Feinstein is a remarkable American whose contributions to our country are immeasurable. But I believe it's now a dereliction of duty to remain in the Senate and a dereliction of duty for those who agree to remain quiet," wrote Rep. Dean Phillips (D-MN).