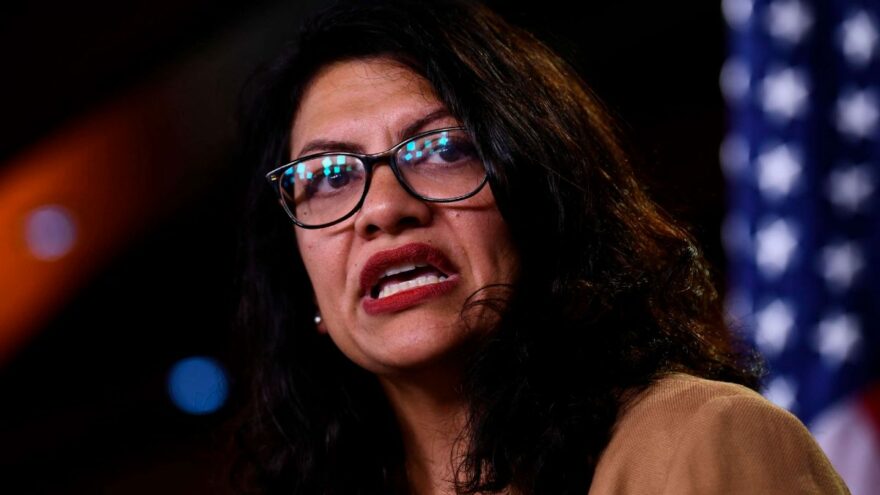 Tlaib: I'm Masked Only Because 'Republican Tracker' is Filming
October 7, 2021
Radical Rep. Rashida Tlaib was captured Wednesday on video admitting to wearing a mask in public only because she was aware of a "Republican" cameraman nearby.
"I'm just wearing it because I've got a Republican tracker here," Tlaib said, laughing, to a man she was interacting with at an event in Detroit, Michigan. The man apparently "mistakenly thought the Democrat scolded him for being 'the one unmasked guy' in the area."
Over the summer, the mask hypocrite Tlaib sparked controversies over inconsistent masking while demanding perpetual masking from others. Breitbart News spotted the radical antisemite standing on the street in Washington, D.C., with her mask dangling from her ear.
In August, Tlaib scolded Sen. Rand Paul (R-KY) for not following CDC masking guidelines. "The KY Senator is throwing a tantrum as his state is being swallowed whole by this virus, again. People are getting sick and dying. 98 counties in Kentucky have a high incidence rate of COVID-19," she wrote on social media. "He needs to put politics aside, and put people first. Start resisting the virus."
The very next day, a video posted to social media showed Tlaib dancing maskless at a crowded indoor wedding celebration.