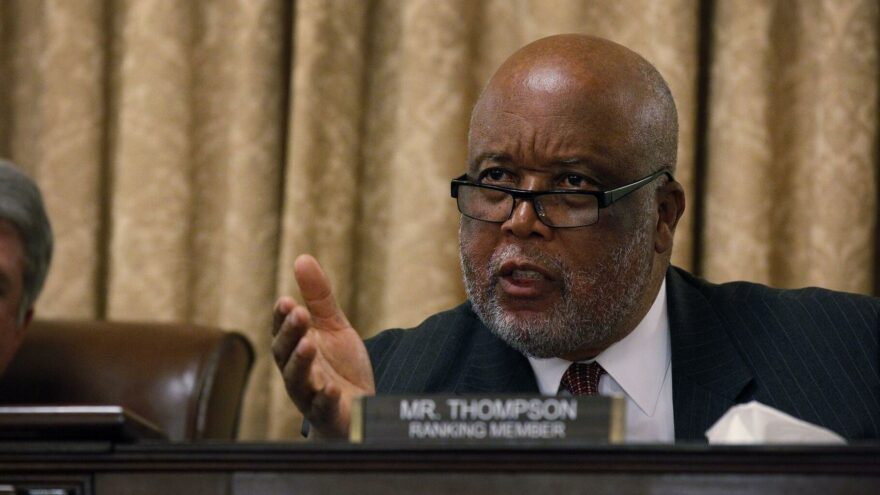 Thompson and Fellow Dems to Skip Another Border Hearing
March 15, 2023
Breitbart News reports that Rep. Bennie Thompson (D-MS) and fellow Democrats on the House Homeland Security Committee are skipping a hearing in Texas on Wednesday, marking the second instance this year of a group of congressional Democrats refusing to attend an official field hearing at the border with Republicans.
Thompson said Democrats made the decision "after careful consideration" and accused Republicans of "traveling to the border to attack the Administration" instead of going on a "fact-finding mission."
"Unfortunately, it has become clear that Republicans planned to politicize this event from the start, breaking with the Committee's proud history of bipartisanship," Thompson said in a statement shared by Fox News.
He added that Republicans were trying "to score political points with their extreme rhetoric – despite having voted against the resources border personnel need."
Committee chairman Rep. Mark Green (R-TN) called their decision "deeply disappointing" in a statement provided to Breitbart News.
"The only message their absence sends is that they are uninterested in coming to the table to have a conversation about the devastation that this border crisis is having on Americans and their communities across the country," Green said. "We will continue to encourage our Democrat colleagues to get out of the DC echo chamber and meet Americans where they are to discuss the biggest issues facing them."
Homeland Security Committee member Rep. August Pfluger (R-TX), who represents a portion of central Texas, also called his Democrat colleagues' decision to pass on the hearing "disappointing."
"Americans deserve solutions but they won't even come to the table," he said.